List of Latest Cake Designs That Look as Delish as They Taste
When it comes to designing a wedding cake, the sky is the limit. If you are looking for the latest cake designs for your D-day, then we've got your back with these amazing options!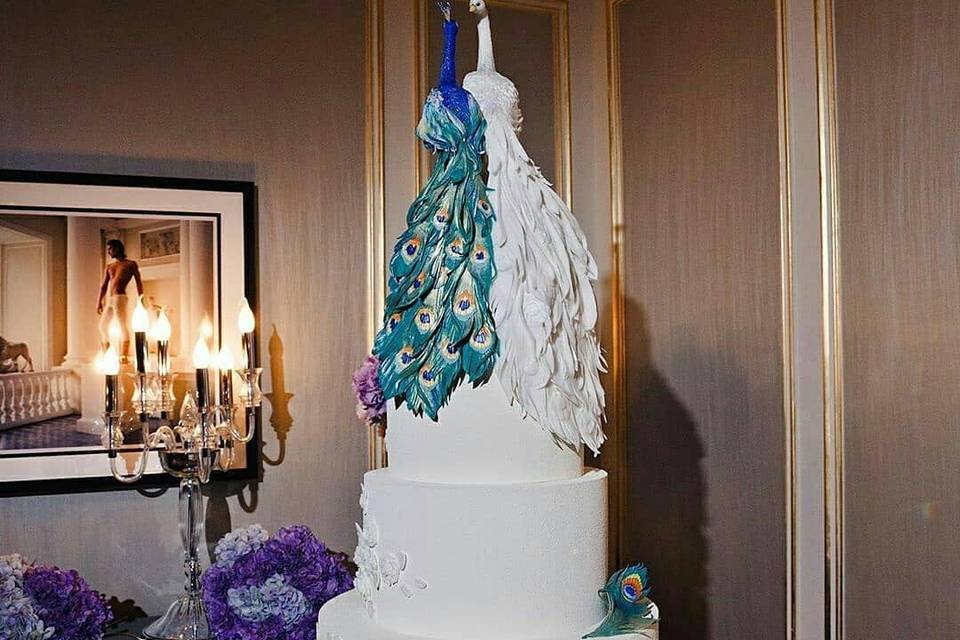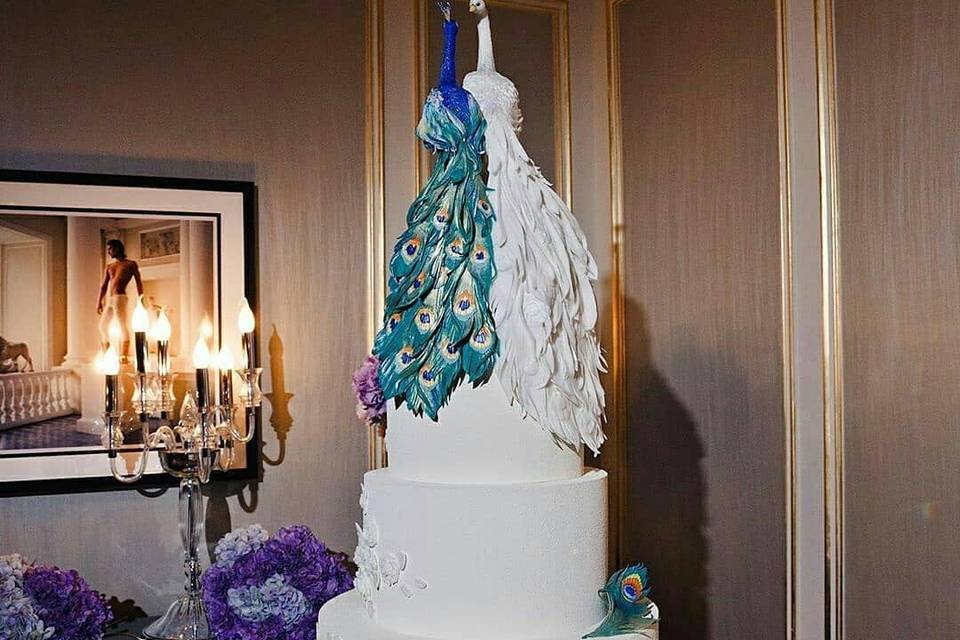 Image Courtesy: The Side Porch
Cake designs are one of the areas where bakers are going all the way to bring out their creative bests. From using pretty cake toppers to designing innovative theme cakes for different wedding events- it's a gorgeous world out there in the wedding cake department! Even home bakers are creating some baking masterpieces for weddings.
If you're planning an intimate wedding and want to look at some latest cake designs, check these stunning images. The level of creativity, hard work, and thinking outside-of-the-box would just amaze you. Indulge in some virtual dessert binging and get ideas for your own wedding functions!
Emerald Green Wedding Cake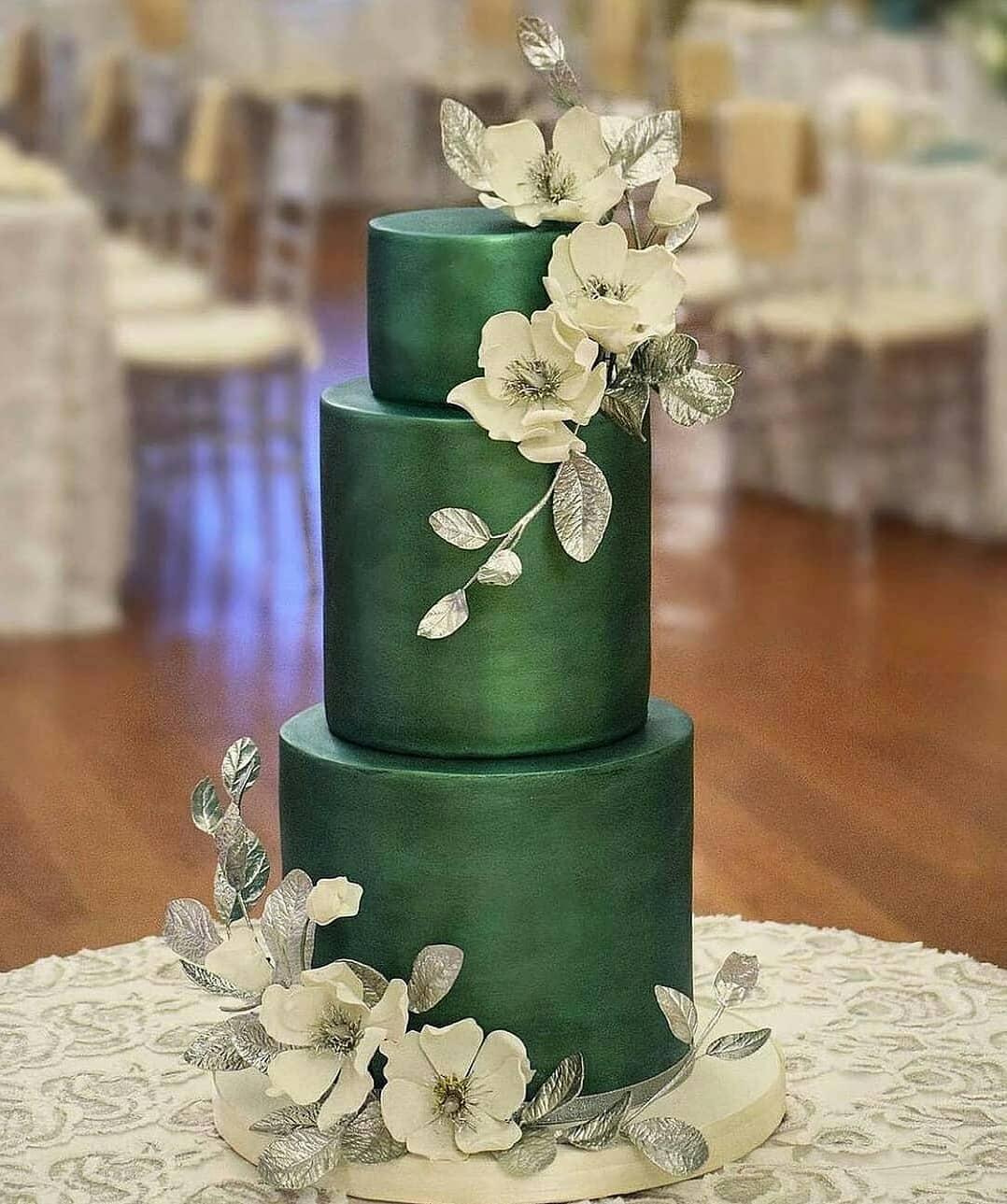 Image Courtesy: Elegant Temptations
This three-tiered wedding cake is an epitome of finesse while keeping it simple. If you are planning to host a green wedding or a green-themed wedding ceremony where you flaunt a green lehenga with maybe beautiful green emerald jewellery and everything green around - this emerald green cake with a metallic finish is sure to add to the beauty and taste of your wedding!
Personalised Cake With Gold Foil Detailing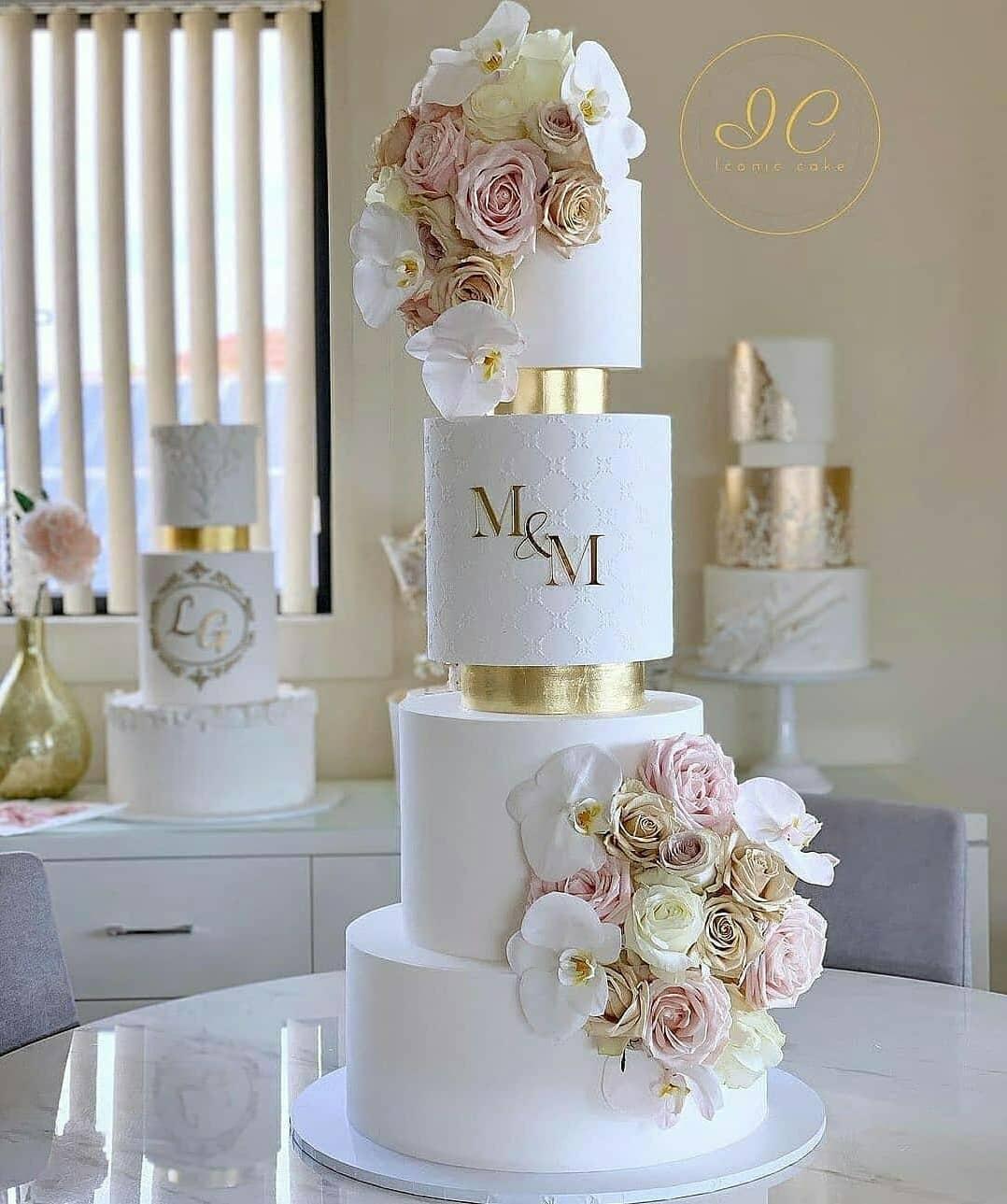 Image Courtesy: Dream Cakes Hamburg
Customisation and personalisation is the key when it comes to millennial weddings. Right from the decor to the outfits picked - there is always a story to tell. This simple cake with real flower detailing and Victorian motifs embedded in the second tier of the cake is a beaut. The personalisation using golden foil makes this cake one of a kind made just for the newlywed couple!
Box-Shaped Tier Cake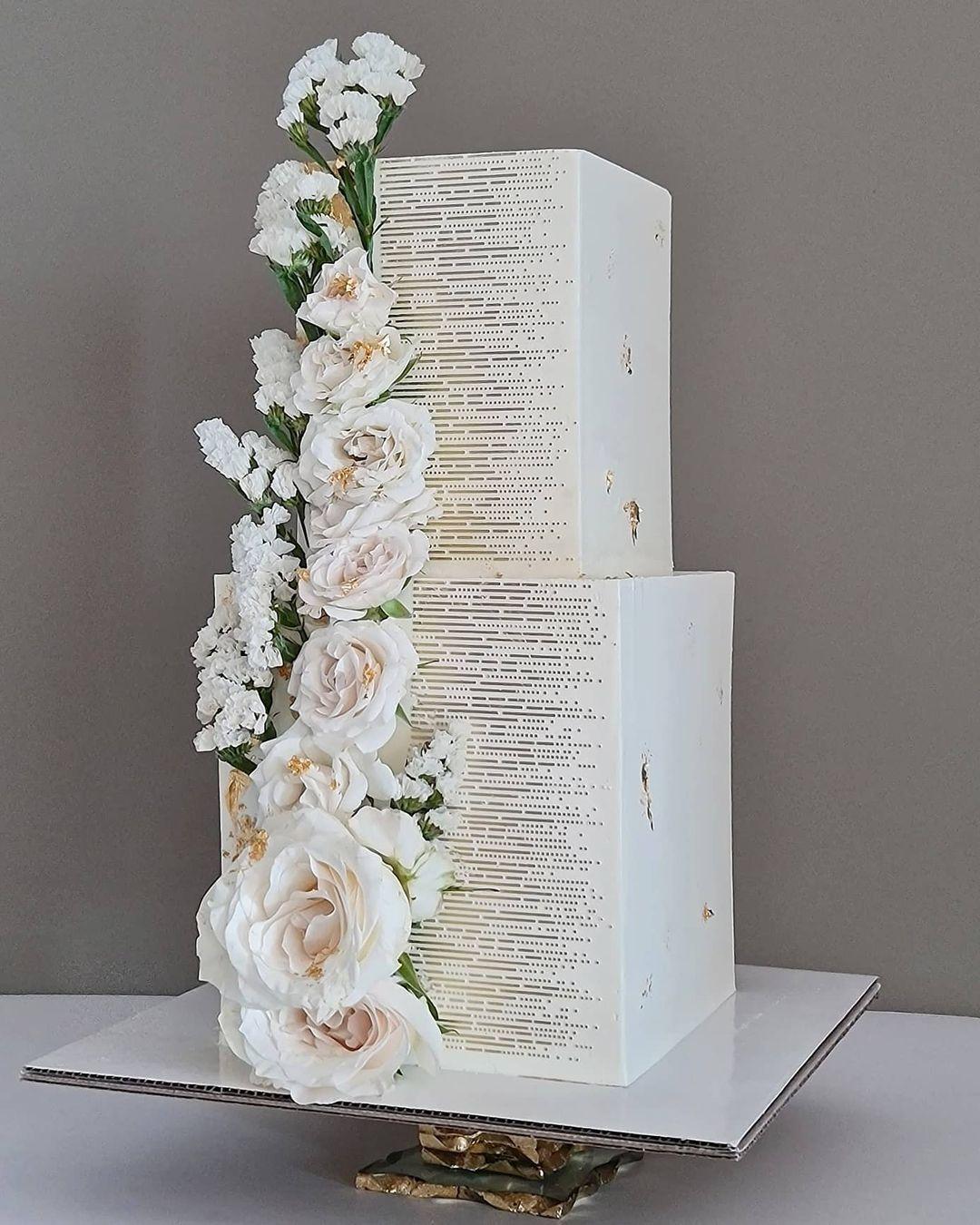 Image Courtesy: Cakes & Co. - Anjali Parwani
While tiered cakes are a big rage among the millennials when it comes to picking a wedding cake, this tiered cake in the shape of boxes with the dainty floral detailing is a catch! The simple yet edgy and elegant look of this cake looks alluring and we can tell it sure tastes amazing too!
Tall Tiered White Cake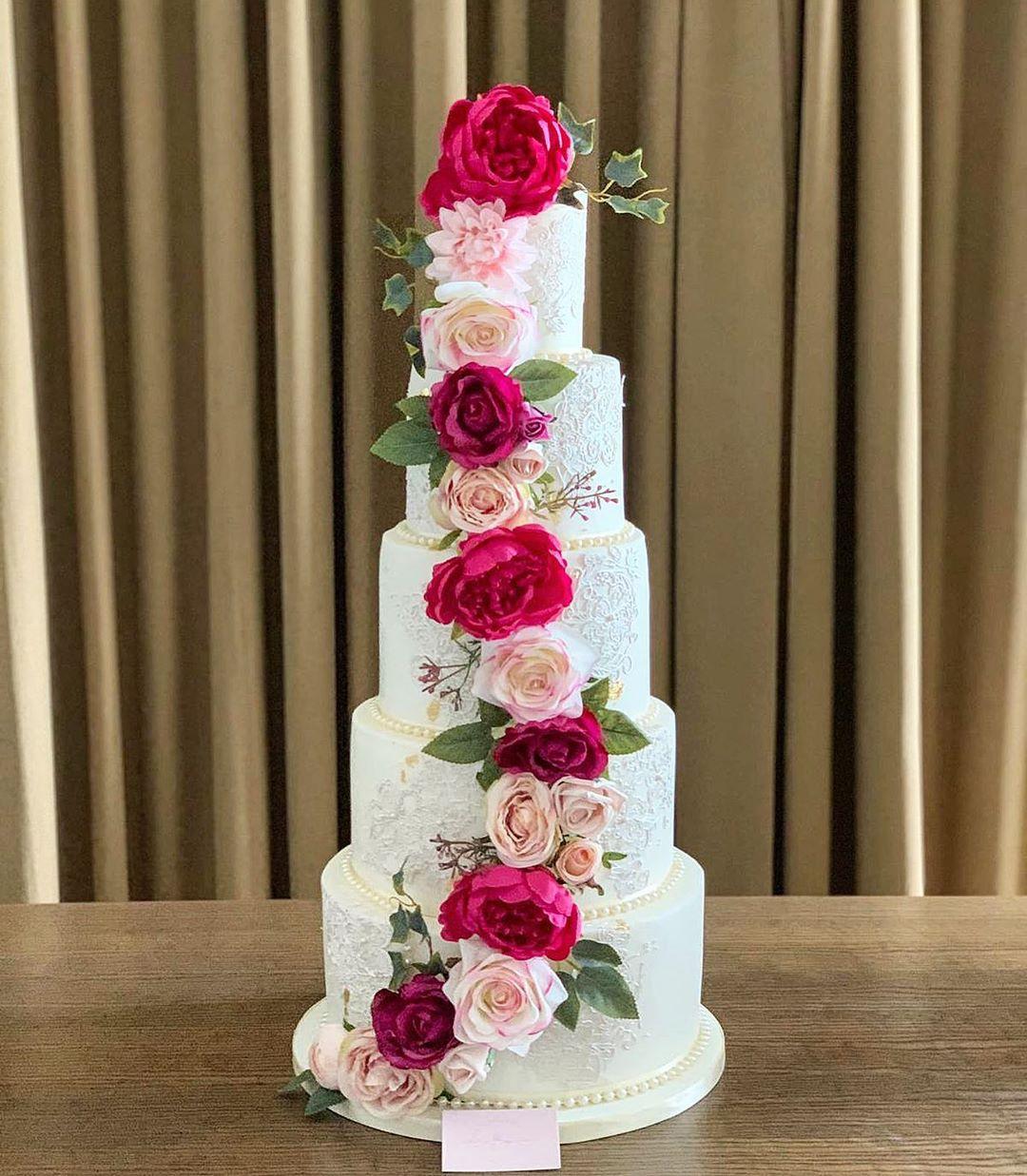 Image Courtesy: Ci'est Si Bon Cakes
Everyone is planning intimate and small weddings these days since the pandemic scenario. But that doesn't mean you need to shorten the height of your cake! One of the most popular latest cake designs especially among brides is a tall, multi-tiered white cake. The large roses in Fuschia and pink spiralling through the whole buttercream frosting throughout the cake, makes it look all the more divine.
Monet's Water Lillies Cake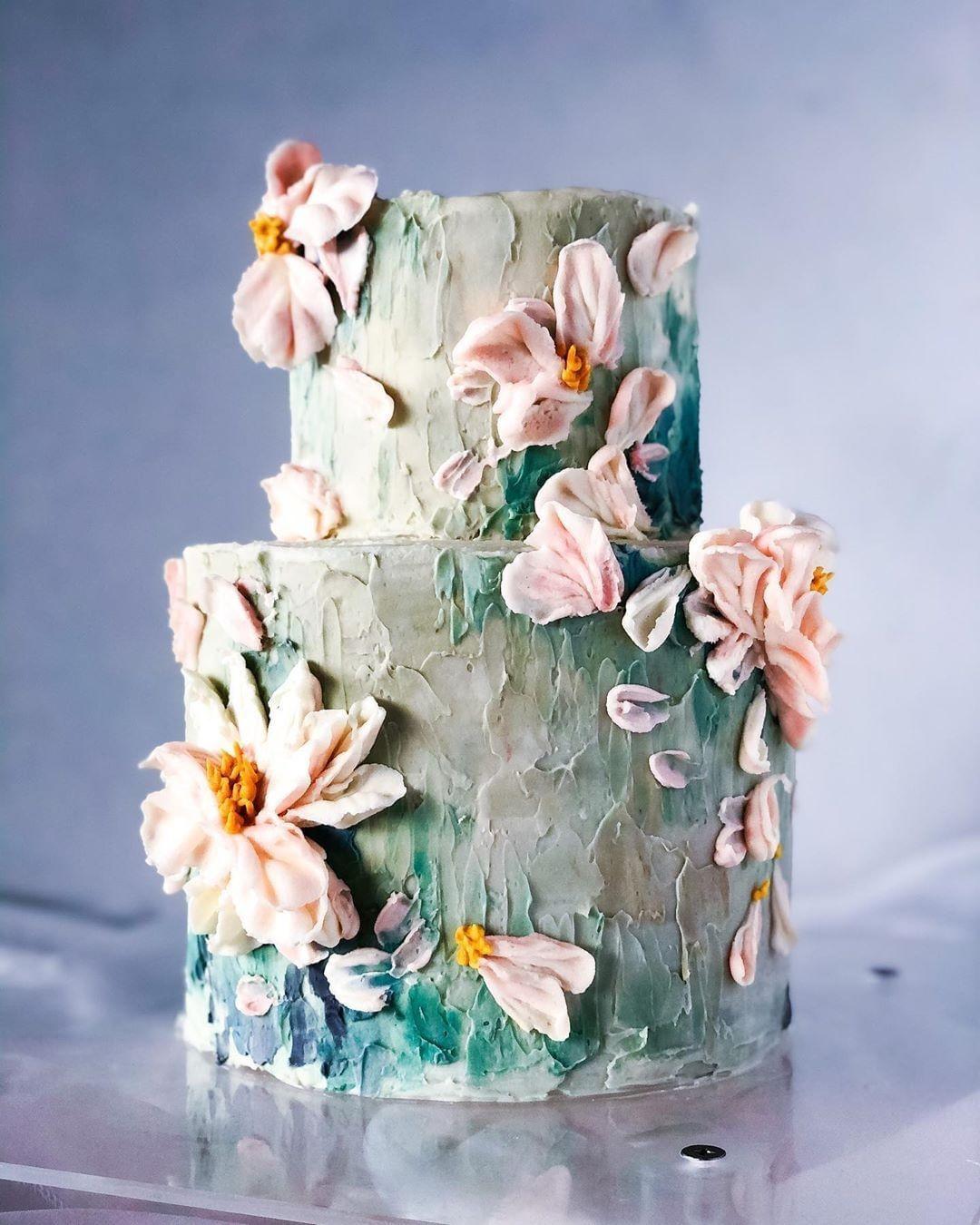 Image Courtesy: Hey Wedding Lady
While looking for the latest cake designs, we stumbled upon this stunning work of art! When an artist is inspired by another great artist and creates something exquisite, the result is absolutely spectacular. This scrumptious looking wedding cake is more of a reproduction of Monet's water lilies. It's so pretty, you almost don't want to cut it! The use of shades, the texture & the three-dimensional art actually make you wonder, should you eat it or frame it? Wear a powder blue evening gown to go with the colour scheme.
Fun Hawaiian Style Cake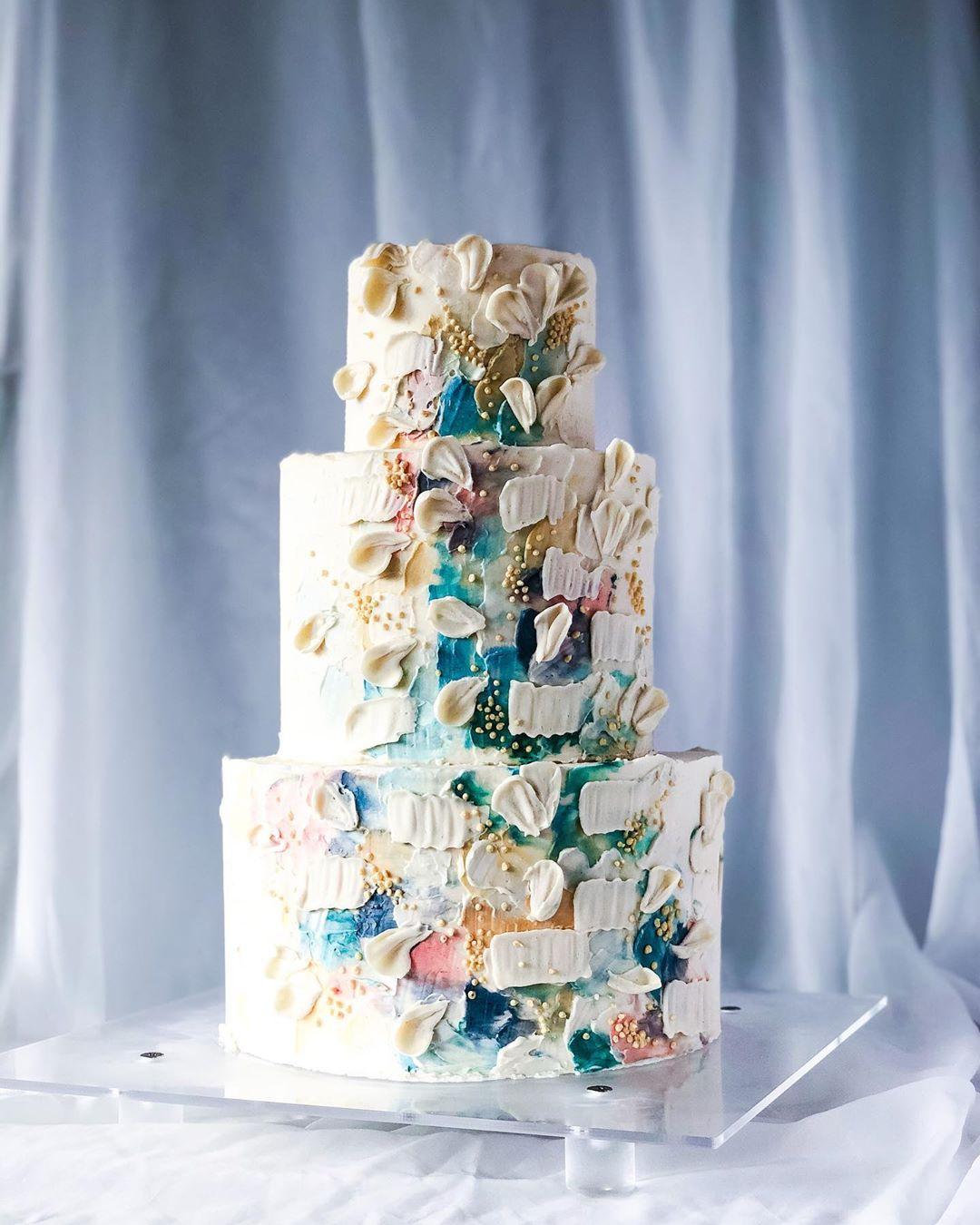 Image Courtesy: Maile Cake Designs
Planning a destination beach wedding? Then this is one of the latest cake designs you must consider for your events. The cheerful colours, the representation of luaus in turquoise, and the multiple tiers- all these elements are just perfect for a fun beach event! If you're up for a complete Hawaiian theme wedding event, wear real luaus, floral shirts, sarongs & skirts along with floral headbands and tiaras. Play some cheerful peppy songs to go with the ambience.
Peach Cake
Image Courtesy: Pinterest
One of the classiest latest cake designs is a peach cake. The subtle colour of the cake and the sparse floral prints in orange and green give this dessert the ideal dreamy look you're looking for your romantic theme wedding. Accessorise the cake with edible pearls and beads to complete the look.
Pink Chandelier Cake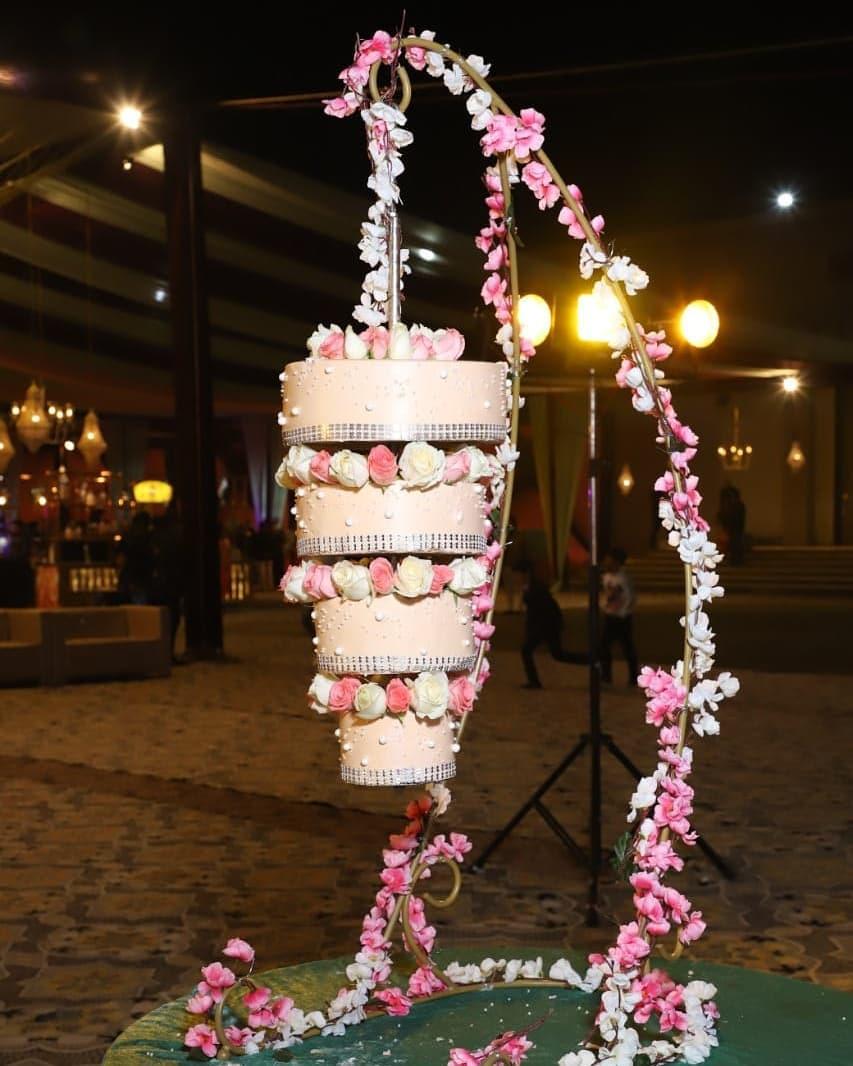 Image Courtesy: 27 Sweet Walk
Now that's truly an inspirational cake, isn't it? If you're looking for the latest cake designs that would instantly become the centre of attraction on your wedding function, this is the cake to go! The artistic imagination that turned a simple cake into a huge chandelier is totally awe-inspiring. The inverted tiers dangling through the floral stand further adds a magical touch to this cake design. Decorate the venue with some fairy lights in the background for a perfect photo!
"Italian Marble" Cake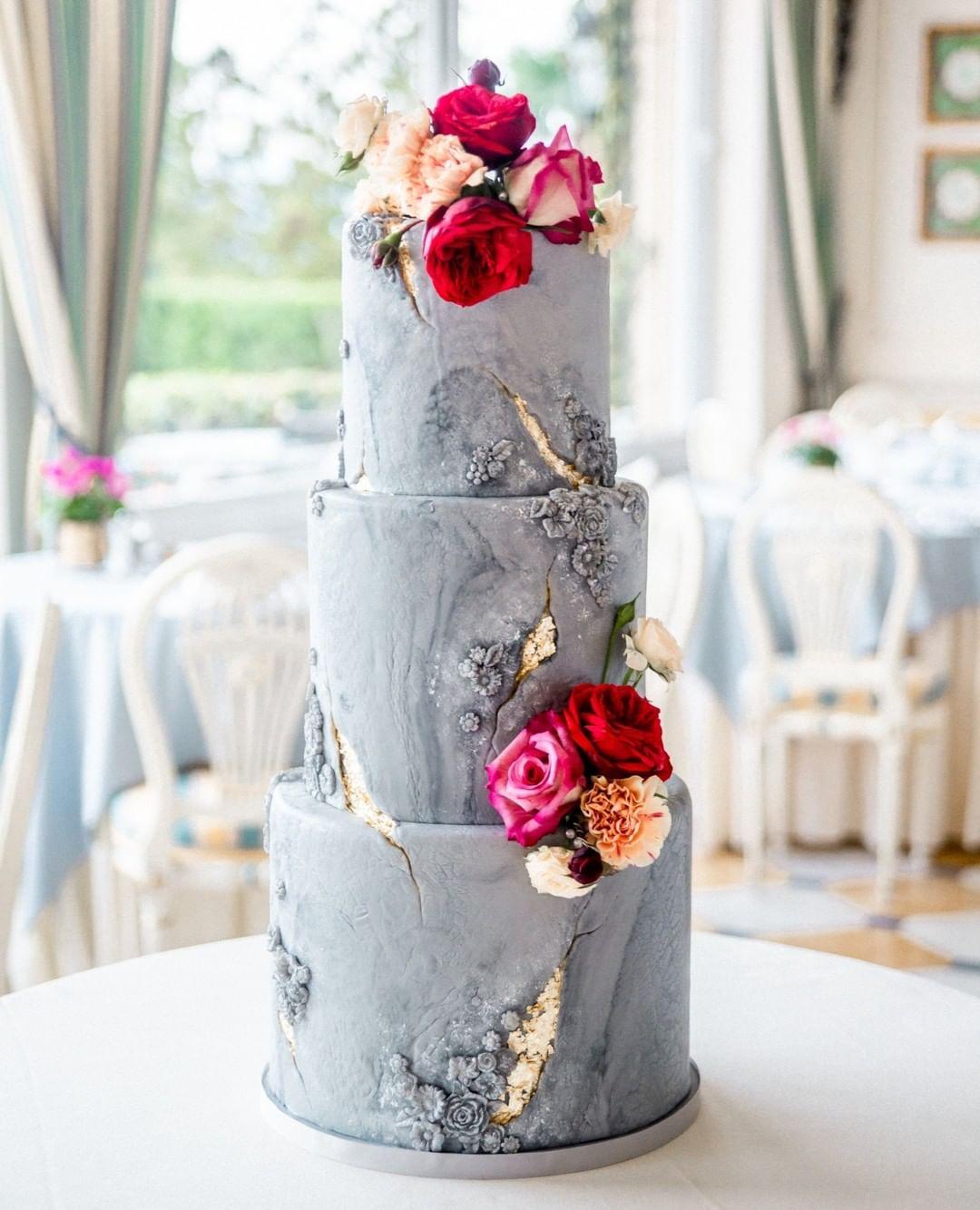 Image Courtesy: Aisle Society
Creating an illusion with the latest cake designs is something that everyone enjoys at a wedding. Like this baker decided to bake a cake that looks like it's covered with Italian marble! The grey colour with occasional cracks and shades in between make it look all too real! The beautiful flower toppings only enhance the beauty of the cake furthermore. You could sync your wedding decor following a similar theme. Like grey-based table decor or bride & groom chairs.
Multi-colour Floral Cake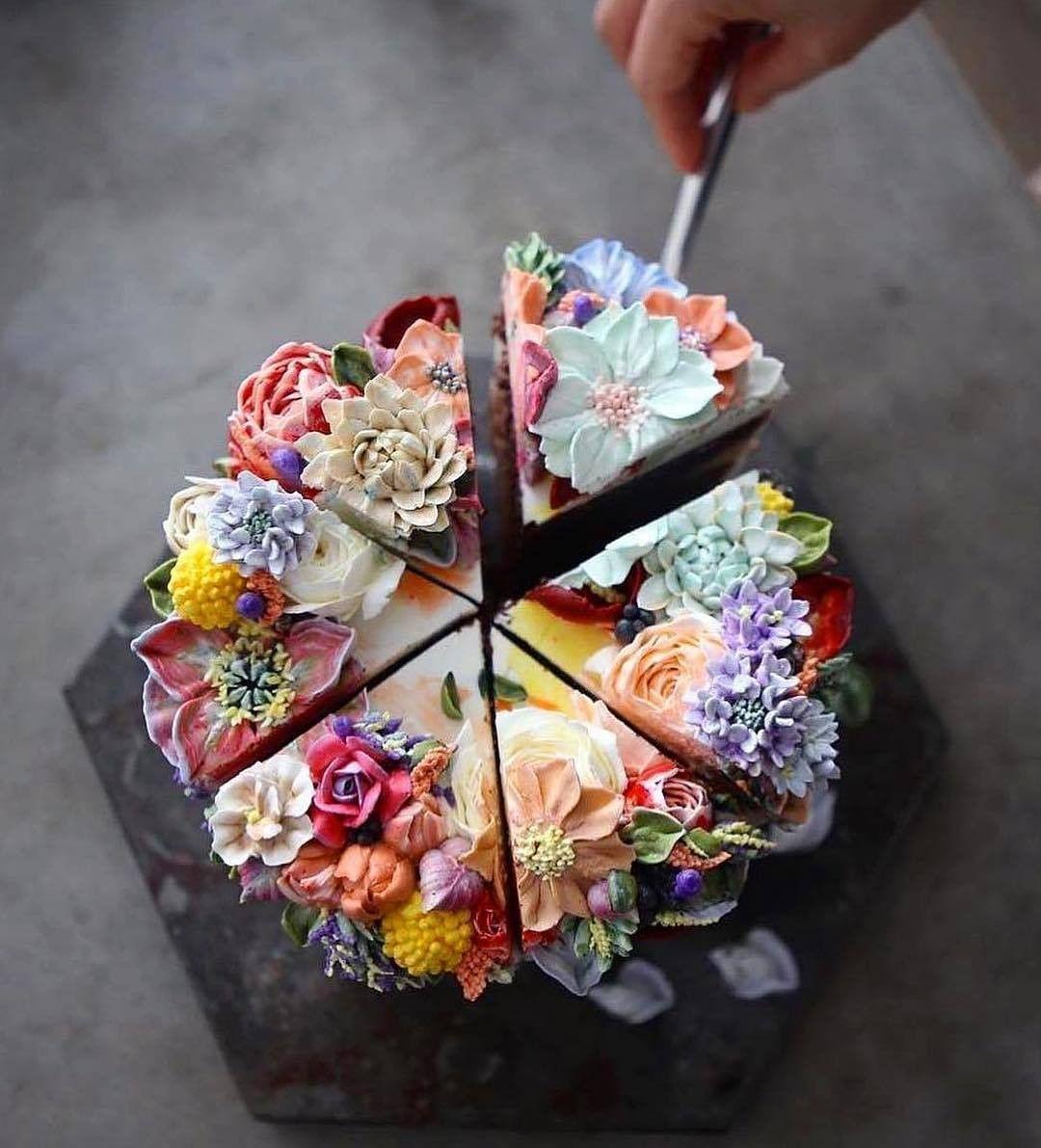 Image Courtesy: Soo Cake
Organising a fun Bachelorette party? Or a Boho theme wedding? Go for a multi-colour floral cake which looks more like a bouquet than a cake! Incorporate flowers in different colours with leaves and petals to brighten up the occasion. Don't forget to add some glitters and pearls for extra punch!
Botanical Cake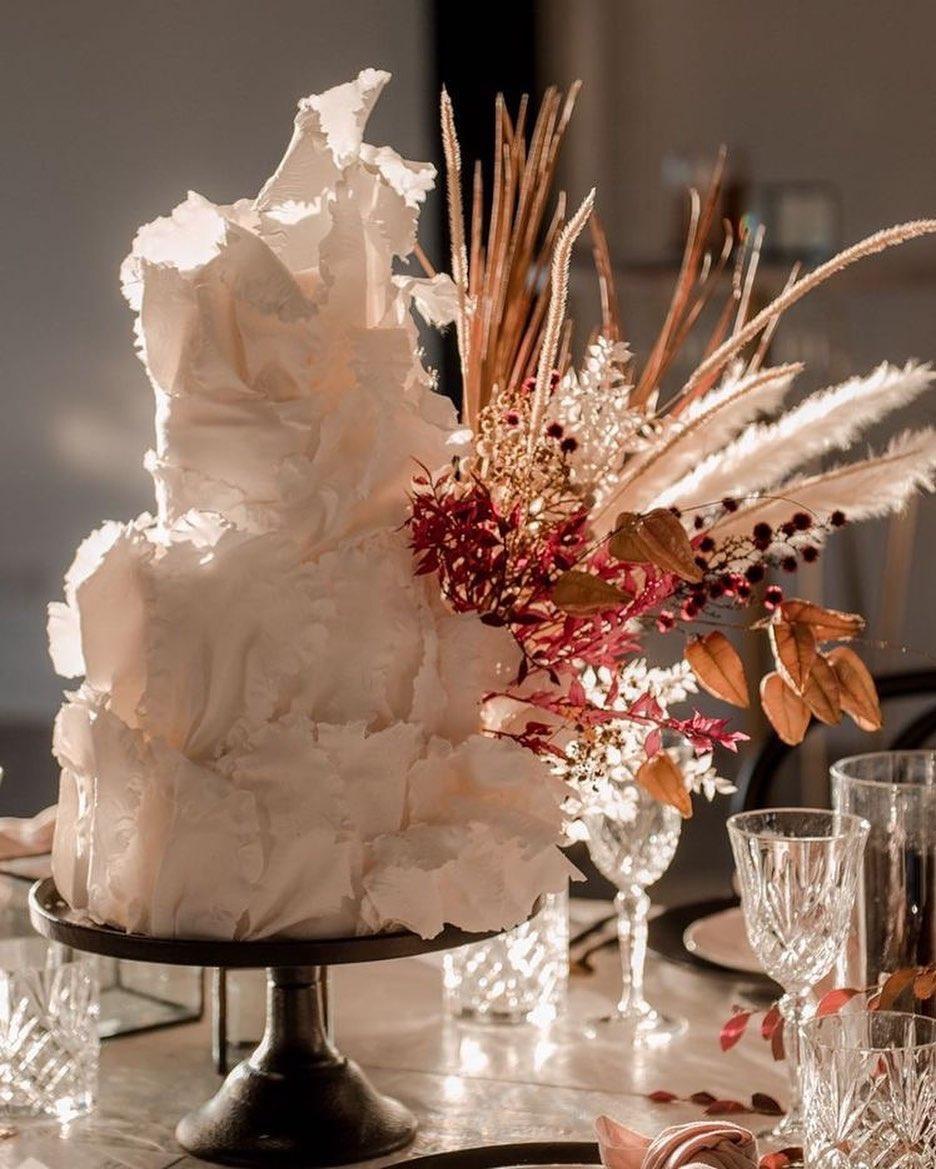 Image Courtesy: Marina Machado Cakes
Graceful, aesthetic, classy- that's how you can describe one of these latest cake designs. The unique structure of the cake in a botanical design using colours like bronze and cream with feather-like frosting would be just a perfect pick your wedding, reception or Cocktail party. Especially if you are sporting a designer white saree or an ivory fish cut gown.
Tiered Fruit Cake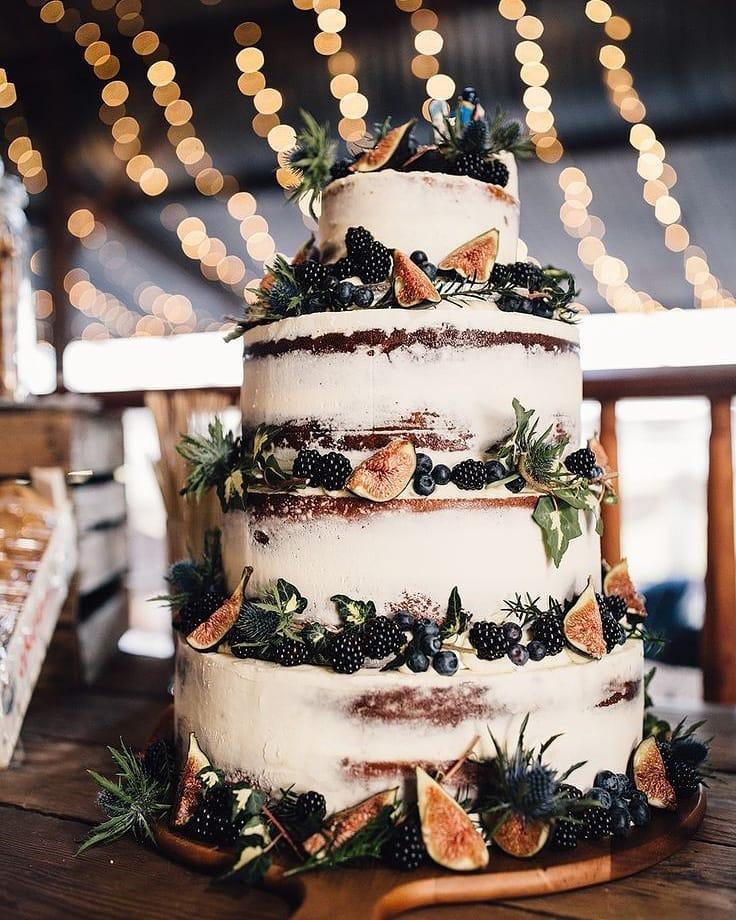 Image Courtesy: Boda De Ensueno
For the health and fitness conscious, this tiered fruit cake would help you to cut back on your sugar count with a healthy alternative. The natural sweetness of the fruits are not just a great option, but using contrasting berries and apricots over the white frosting would look absolutely stunning on your wedding.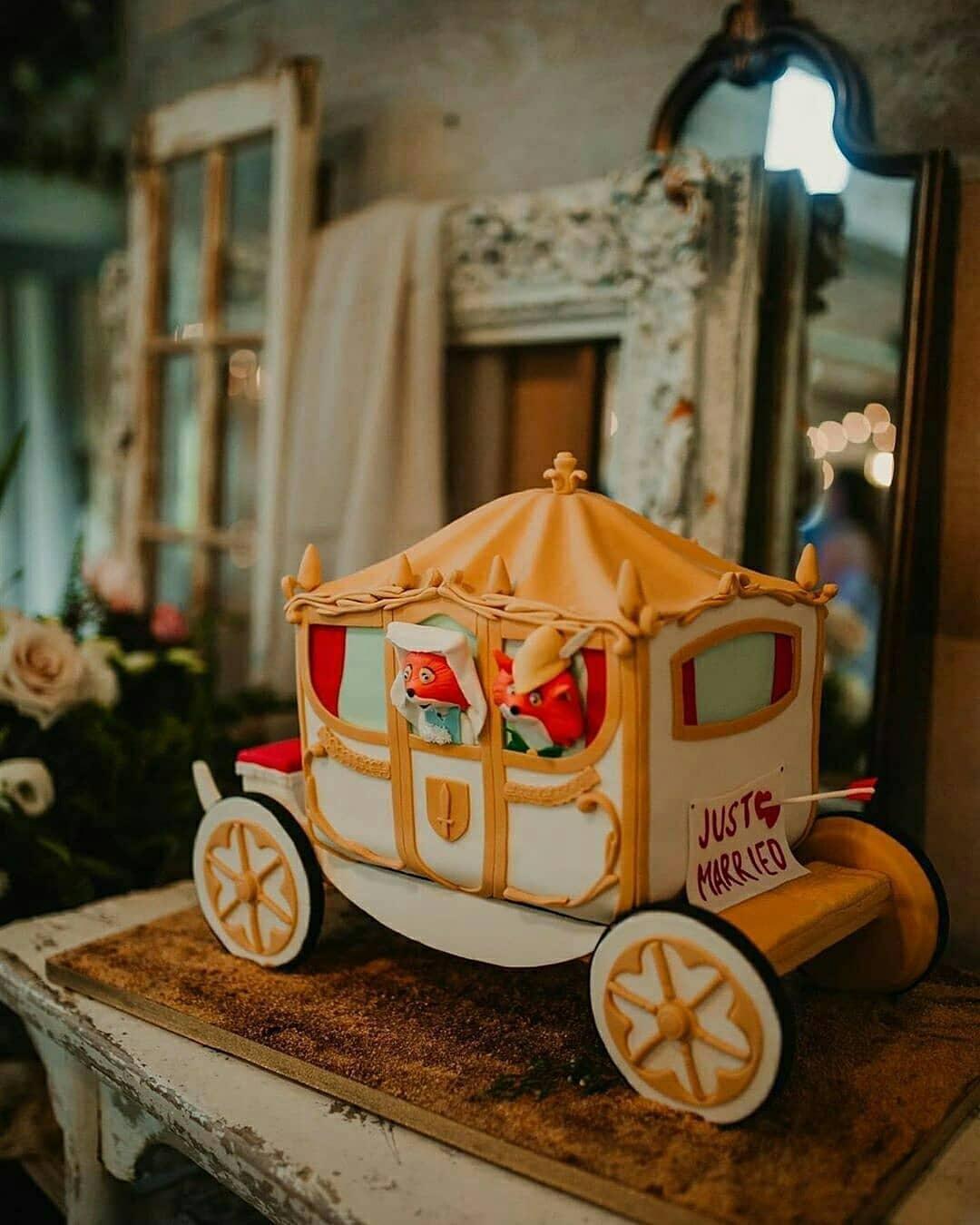 Image Courtesy: Meringue by K
Once you've browsed through all kinds of latest cake designs, choose the ones that suit your function as well as taste. Let your wedding cake stir all your senses with its looks, aroma and taste. Always go for a tasting before finalising your cake. Amaze your guests with dazzling designs and mouth-watering delicacy. After all, a cake is not just any dessert item you serve after a meal. It represents celebration, love and happiness. So your wedding cake must be the exact depiction of the occasion!
Take a look at our Cake Vendors' list for some delicious options for your events.