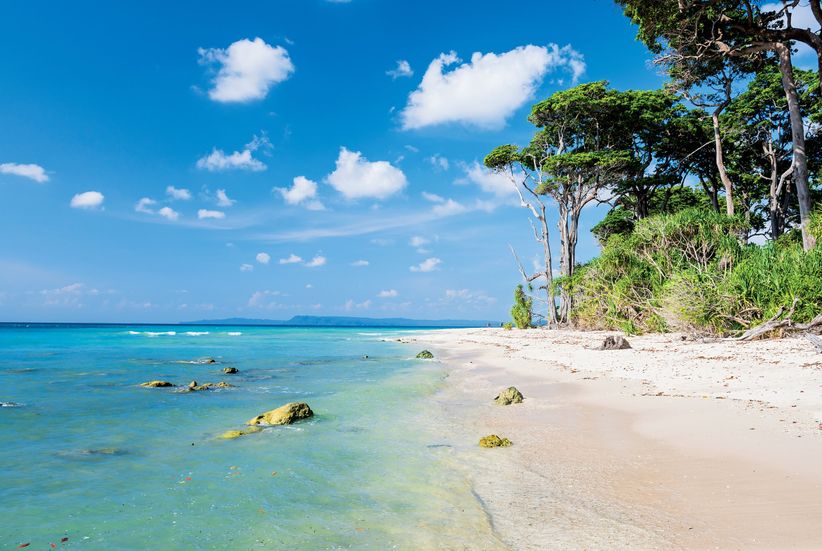 Srinagar, Jammu and Kashmir
It's not touted as one of the most beautiful places in the country for nothing. Romantic and pretty with its houseboats and picturesque views, consider going to Jammu and Kashmir after the wedding. The valleys and lakes will ensure you manage to have the best escape ever.
Andaman & Nicobar Islands
Secluded locations far away from familiar things, these islands are a great option if you're the kind of couple that loves staring at the sea together. You can sign up for several activities while you're there such as scuba diving. There are many luxury resorts to choose from, and lots of things to do!
Coorg, Karnataka
Coorg should be number one on your list if you're looking to unwind and relax in a peaceful environment. Serene and charming, this South Indian town has greenery and the beauty of nature everywhere. Coffee, lazy evenings, long walks on quiet roads – it's quiet fantasy on a pretty little post-card.
Manali
This one's for you if your love for mountains is forever. Trek with your partner, look for cosy cafes in the hills, go exploring with great weather for company. You can really plan a detailed itinerary and go paragliding or river rafting. It will set your hearts racing and give you priceless memories.
Pondicherry
Pondicherry, fondly referred to as Pondy, is a lovely little French town with eclectic elements. A variety of cuisines, colourful streets, a plethora of cafes and the sea – there is a lot to love about this town. It's perfect for the artsy couple looking at discovering new things together such as the unforgettable Sri Aurobindo Ashram and free-spirited Auroville.
Darjeeling
Darjeeling is very romantic and peaceful with perfect weather. It even has a toy train and magnificent views from the top. If you love sipping on tea, you're in for a treat. Explore the tea gardens together and plan an extended holiday which you'll remember for a long time to come.
Kerala
It's one of the most revered destinations in the country for its simplicity and beauty. Kerala has several options for couples – romantic cruises, houseboats, a chance to marvel at the backwaters. There is a lot on offer in terms of cuisine options for the couple that loves sampling authentic food native to a place. A breather, a chance to be a part of a relaxed rural life away from the stress of living in the city, consider this romantic getaway for a memorable honeymoon.