The ancient walls are covered in a mossy green sheen and the tainted, the slightly broken windows have shadows lurking behind the ruined building. If you think I am describing a haunted place then you are certainly wrong. I am talking about the ruins of a historic castle or fort that has the fading silhouettes of the mighty kings overlooking the city through these ancient grandiose walls. And then, there are the two of you in an incredibly romantic pre-wedding shoot pose in front of it.
These ancient edifices have a lot to say and today's generation knows exactly how to make the most of these beautifully constructed structures. Make these historical places in Mumbai a part of your pre-wedding photoshoot and do PDA the right away!
Be it a pre-wedding, side shots for your wedding album or a full-fledged video romanticizing the relationship, these historical places in Mumbai have been used as a background for their aesthetic value that they render on screen. We are going to give you a list of places in and around Mumbai that are perfect for such occasions. After all, why should Mumbaikars remain behind when it comes to showcasing their love, right?
1. Gateway of India
This is one of the most iconic historical places in Mumbai and is the flagbearer of all things Mumbaiya. It has more or less become a metaphor for the city of dreams.
Give an ode to this marvellous cosmopolitan by shooting a pre-wedding at this very location and honour the city that became the very reason for your union.
2. Mount Mary Church
This church is in the heart of Bandra and is extremely beautiful with its gothic structure. The church area is picturesque and is lit up fantastically at night.
You can be a part of a royal theme by donning an elegant and regal gown that is fit for a princess that belongs to the world of Disney while your significant other can the knight in the shining armour you have waited all your life.
3. Nehru Planetarium
This place has a slightly different approach and doesn't fall under the category of historical places in Mumbai.
But just imagine, a starry dome that illuminates your world with the milky way and meteors striking through the brilliantly lit sky; you dreamily propose to the girl who completes you while the song 'A Sky Full of Stars' plays in the background. You can finally tell her, " I love you to the moon and back" and mean every bit of the sentence.
4. Elephanta Caves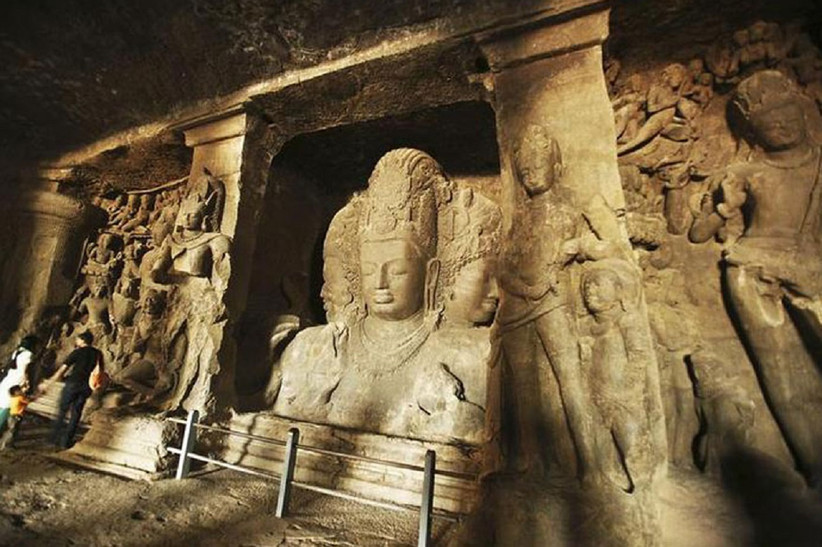 Image courtesy: Firstpost
These caves are the perfect example of ancient architecture and prolific art that represents our culture. The stone-masonry and sculptures on Indian mythology are a perfect background that commemorates the love of Shiva and Parvati.
Get dressed like a celestial nymph while he dresses up like a mythological character that is destined to be together. This could be unique and fun at the same time.
5. Global Vipassana Pagoda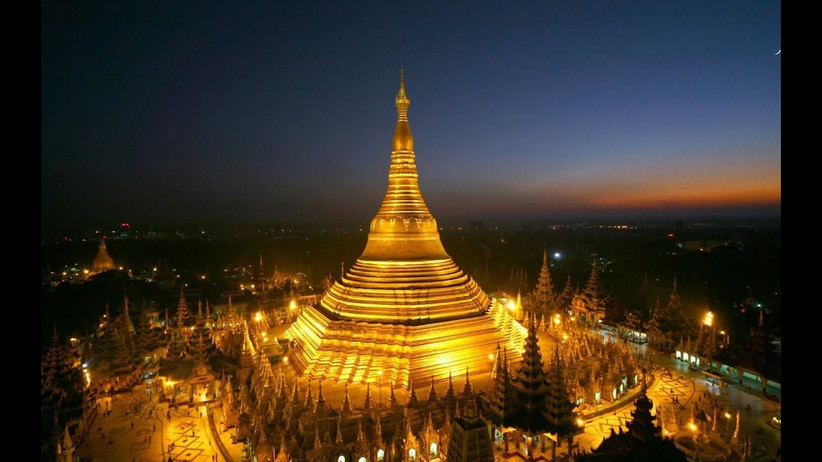 Image courtesy: YouTube
This place is slightly outside of Mumbai and the best way to go there is through a jetty. A very iconic place for those who seek inner peace and want to feel one with their soul.
The traditional Burmese arches are so wide and lovely, you wouldn't want to leave even after your pre-wedding shoot gets over.
6. Kanheri Caves
These caves are in the midst of a dense forest that is a part of the Sanjay Gandhi National Park. The best time to shoot here is at dawn when the sun rays kiss the caves and highlight the intricate carvings on the wall inside the caves.
The place is surrounded by lush green hills and tiny springs erupting from the caves that make this place heavenly. Such historical places in Mumbai are an amalgamation of nature and art which makes it so much more enigmatic.
7. Fort Bassein (Vasai Fort)
One of the most compelling historical places in Mumbai, this Portuguese fort has been used as a location for a lot of Bollywood film shoots for its otherworldly and hauntingly spectacular architecture and mossy stone walls and arches. Go for that larger than life shoot at this place and look like a diva.
You don't only have to focus on such historical places in Mumbai, one can experiment with different categories based on the likes and dislikes as these themes will make or mar the mood and tone of the shoot.
You could film it with your furry child who announces the union of his/her pawrents by being the ring bearer or you could stick to a theme like Harry Potter, Game of Thrones, Avengers etc. You could also make it filmy by incorporating Bollywood inspired themes.
Some also go for quirky themes where the shoot happens as part of a miniature set. The best example would be the title song for TVF's Permanent Roommates.
The world *read Mumbai* is your oyster, you just need to flash that effervescent smile of yours and even a simple picture will be worth a billion dollars!
Want to make your pre-wedding shoot super interesting and fun? Get in touch with our wedding photographers and videographers and make your dreams come true.