10 Pre & Post Holi Hair Care Tips for Damage Control 2021
Holi is here & we cannot keep calm, but are hair damage thoughts troubling you? Here are some Holi hair care tips that will save the day! Read to know.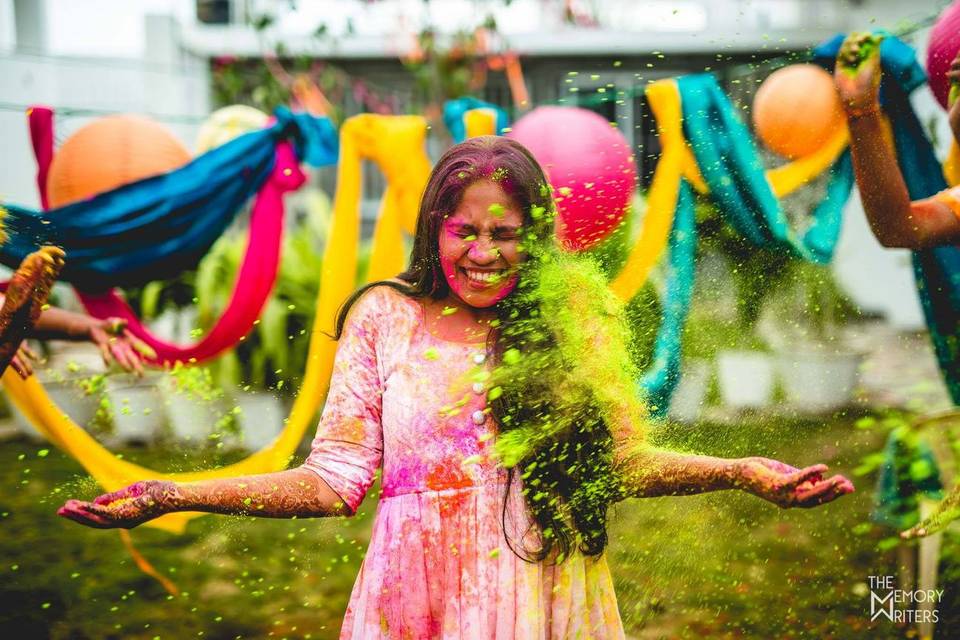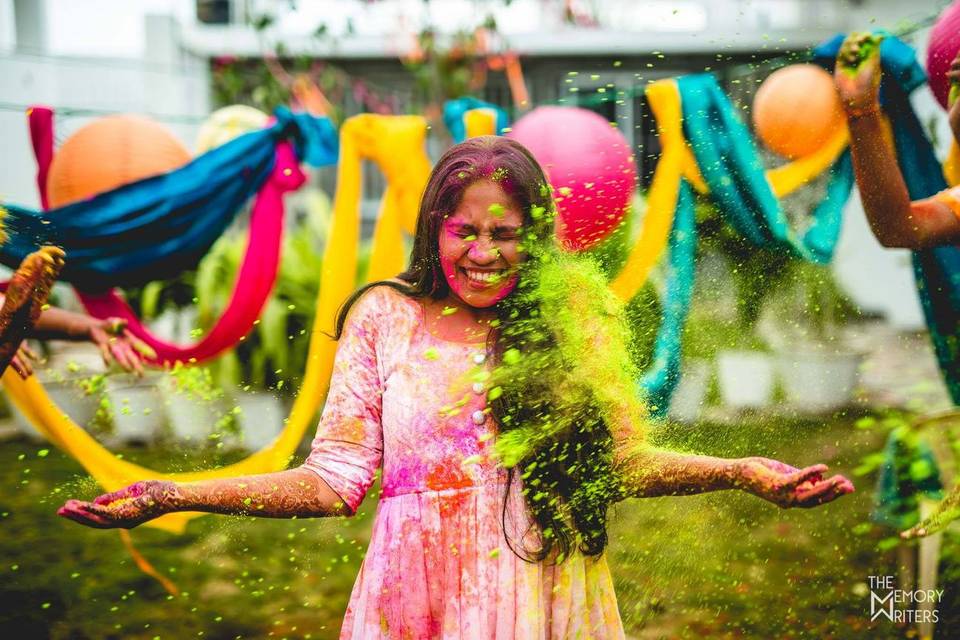 Image Courtesy: The Memory Writers
With Holi Khele Raghuveera and Rang Barse Bheege Chunar Wali blaring out of the speakers on every corner of the streets and some Bhaang pakoras in the making, it is a true blue desi festival and there is no holding back! The festival of colours (and water OF COURSE) in all its glory is here to blow us all away and are we ready?
While traditionally the festival of Holi was celebrated with dry gulaal and buckets of water, unfortunately, today it comes with splashes of synthetic pigments. Instead of waiting for the aftereffects of the synthetic contents of the colours that are present even in an organic pack of colours, a little precaution here and a little more there is sure to go a long way!
The myths around colours and the damage of colours have started doing their rounds on the internet. But that never meant saying NO to Holi. The festival of colours is knocking at the door and before you get thrown into a pool of colours or get chased with colourful hands, you must be well prepped with these steps to avoid any damage to your gorgeous mane.
This Holi, indulge in the colours without having to worry about your hair with these hair care tips for Holi. Wear the cake and your shades, because its #KhulkeKhelo Holi Hai!
The Good Old Basic Saviour - Hair Oil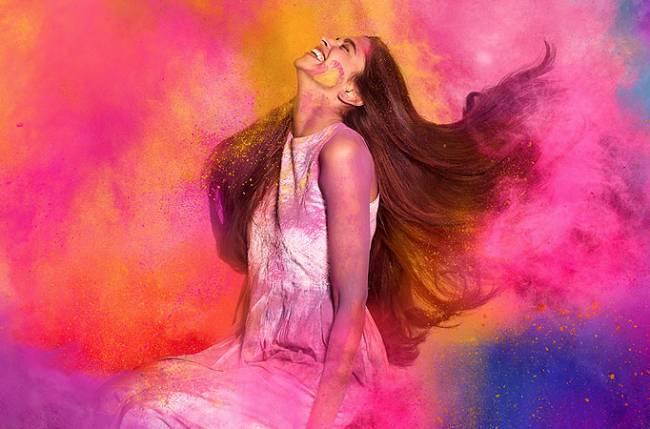 Image Courtesy: Parachute Advanced
Hair oil is the best treatment for hair not just for Holi, but for an everyday hair care routine. Massaging your hair and your scalp with hot oil makes your hair healthy. The ideal time to apply oil on the hair is the night before, but if you do not have time enough to do so, you can massage oil on your hair at least an hour before. That gives it enough time to settle down.
Hair Up in a Bun, Please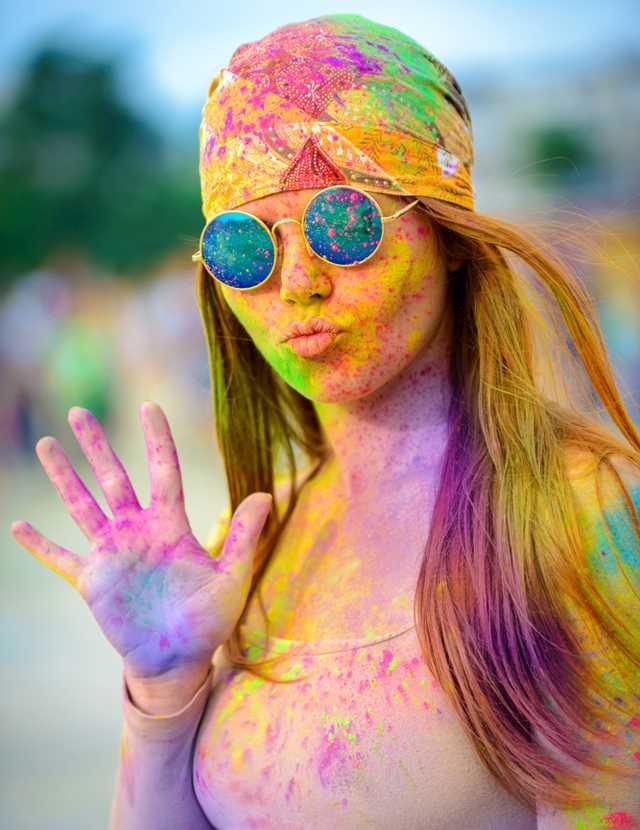 Image Courtesy: Pinterest
To be on the safer side, keep aside all the hair flips and open hair styling and tie it in a bun. If you have short hair that cannot be tied in a bun, use a bandana or a cap to cover it and protect your hair from any direct damage from the colours that might end up making your hair rough and dry with split ends. This can be long term trouble and totally not worth the fun!
The Shampoo is NOT a Go-to Solution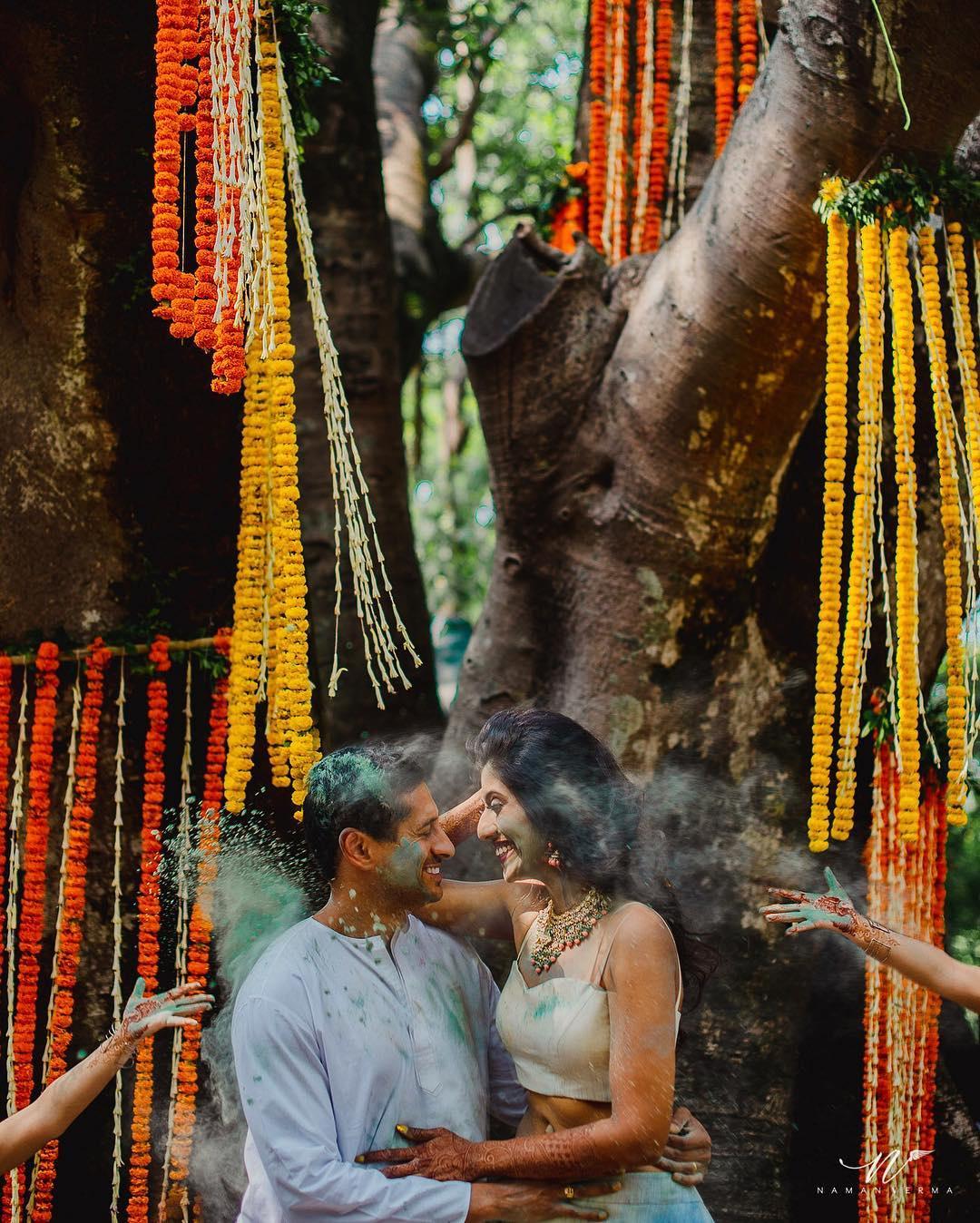 Once the day is over and all the colours are on you, the first instinct is to shampoo it off. DON'T! This just makes your hair more frizzy and brittle, because shampoo is not always a saviour. Don't rush into a foam on your scalp, instead just let the water run through your hair till it runs clear. Condition it deeply. Shampoo the next day if need be, after oiling your hair for the night.
Home Remedies Immediately After Holi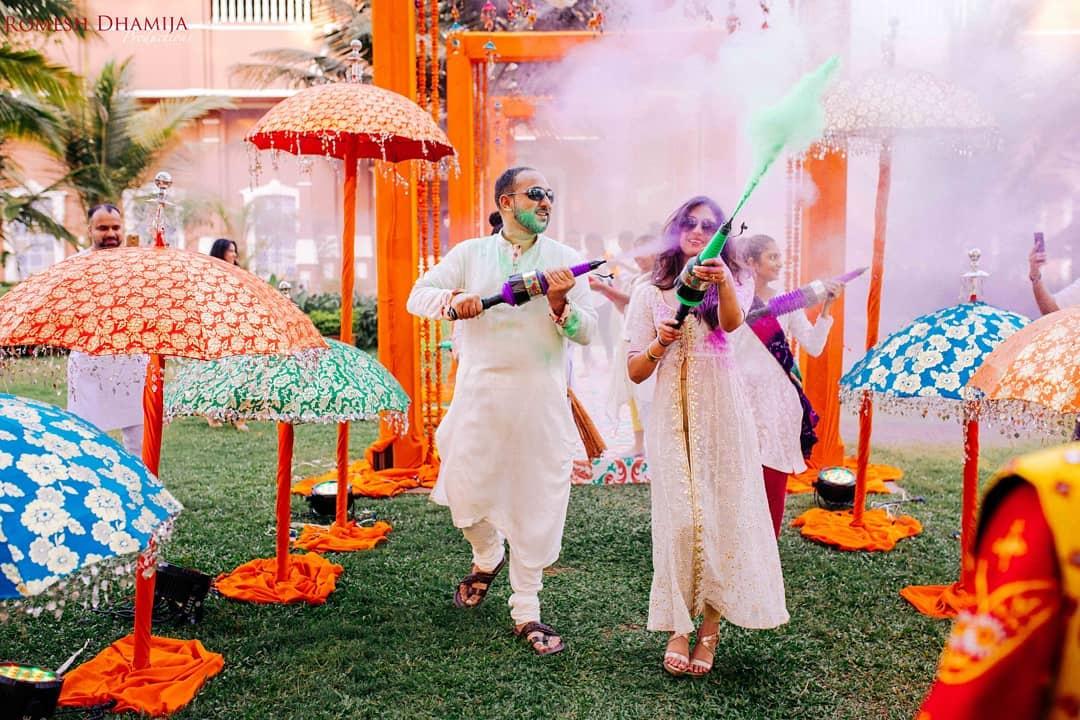 Soak fenugreek seeds in curd, we promise it is a magic concoction for hair! It turns into a thick paste, apply this to the scalp for not more than 30 minutes. Wash your hair. This restores the moisture balance and avoids itching. Once the hair wash is done with, use lemon juice on the scalp that will get rid of dryness and we suggest you use the good old hair oil yet again and leave your hair for the night.
All that being said and done, they are only the immediate measures to be taken care of just before and right after Holi. In the long run with the weeks that follow Holi, get in touch with the professionals or a salon and get yourself a pampering hair spa. Follow a regular hair care routine with alternative hair masks to keep your hair healthy and lustrous.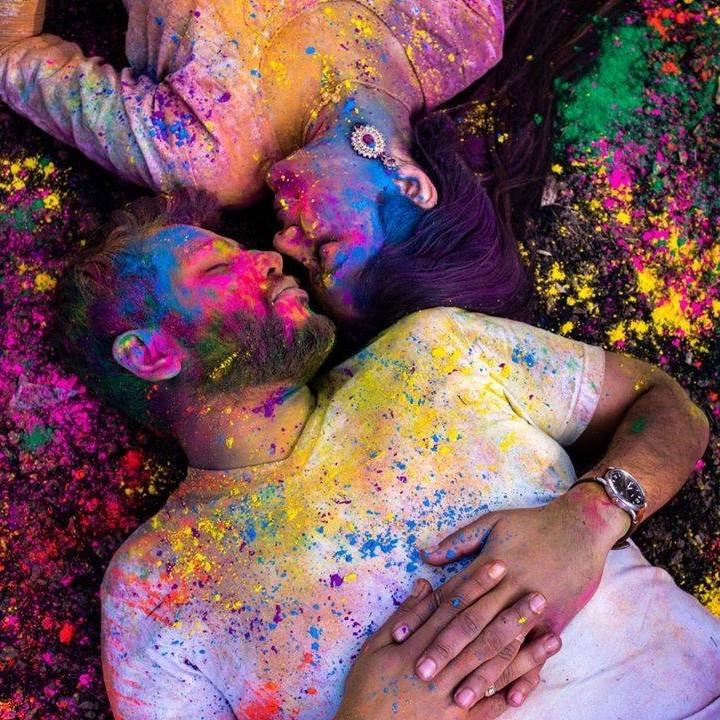 Don't stay at home and say no to the biggest festival of colours by procrastinating about the cons of it! Get yourselves out there and enjoy to the fullest, these hair care tips for Holi and the skincare tips for Holi have got your back.
If you have any other remedies that will work like magic to get rid of the damage that the Holi colours do to your hair, comment below. You can book an appointment in one of the salons on board with us for professional help.