9 Fun Games During Weddings To Give Your Guests A Gala Time
Add extra blissful memories to your wedding day by introducing fun new games and give your guests some special memories with that extra dose of cheer.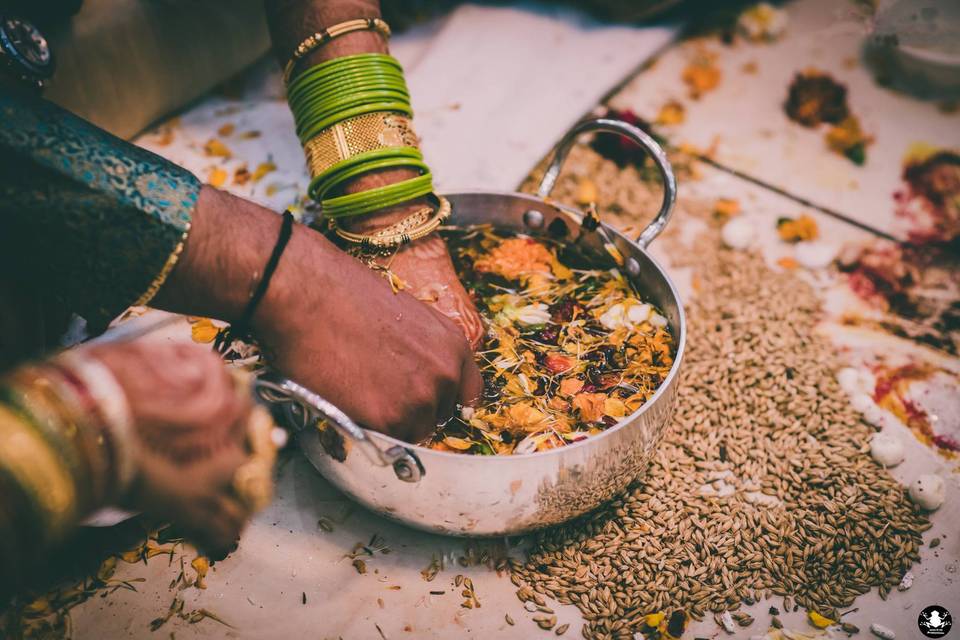 Weddings are all about fun, frolic and bliss. With times changing, it's not just the rituals that mark a wedding day. In addition, there are various ways to infuse fun into the D-day. One of such ways is by keeping the guests entertained with fun new games.
Here are some absolutely fun new games apt to be played at a wedding get together. Add these fun new games are categorised as table games, group games and kids' games.
1. Table Games
These games can be played while waiting at the table for breakfast, lunch or dinner. This occupies the guests and the delay in the arrival of food (if any) is easily ignored.
A. Couple's Trivia Games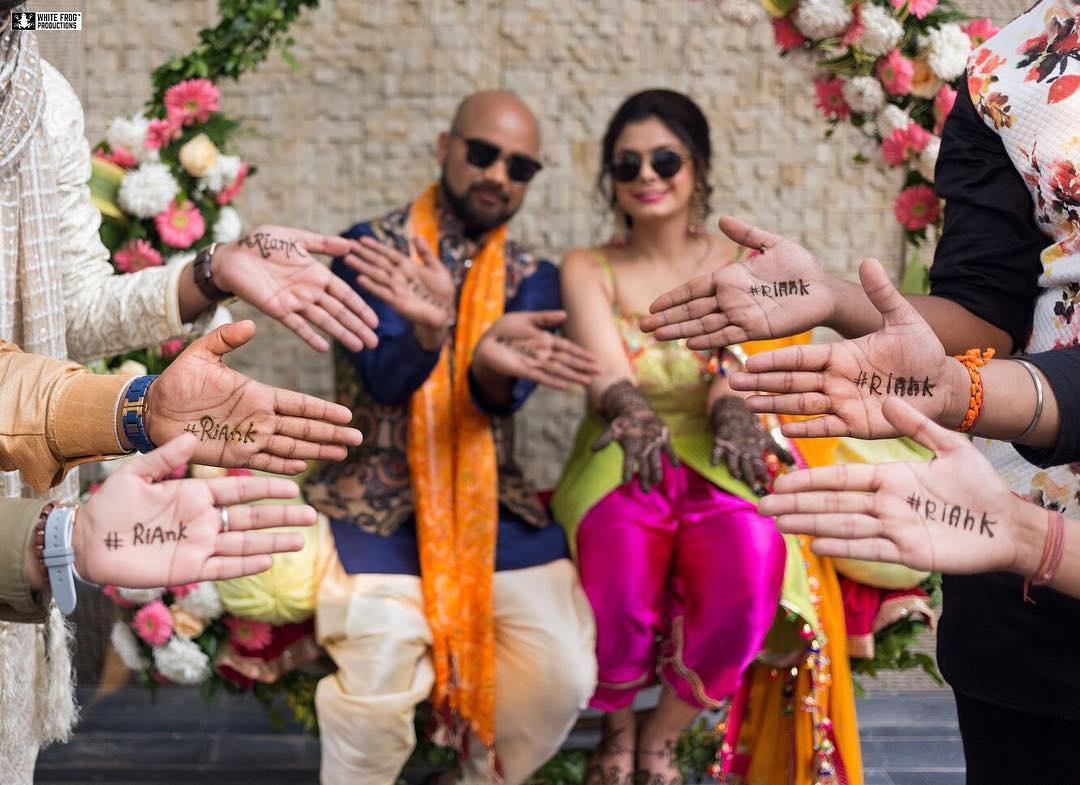 Pen down a list of questions about the bride and the groom. The guests can answer as many questions they know. Let there be many winners. May be one at each table who answers the maximum number of questions.
This is one of the most trending fun new games that will let the guests have more insight into the couple. Include (with family-based changes) into your existing set of Indian wedding games.
B. Treasured Moments Hunt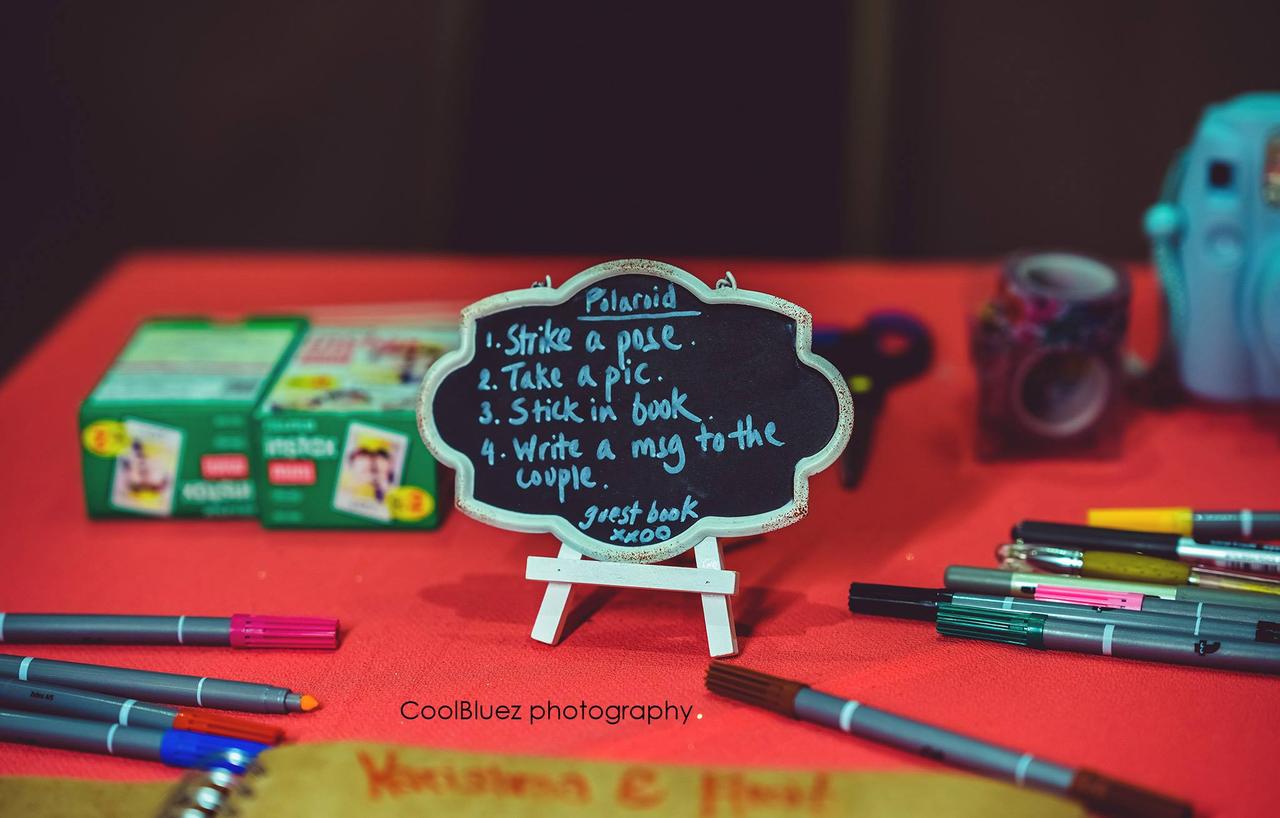 This game can engage the guests for two or more days, and it is up to you. Here, you need to create a list of moments you want to be captured. Let it be funny. Give a list of moments to all the wedding guests and ask them to click a snap of the moment for one full day as and when they come across any.
When the guests collect at the tables, call out the moments enlisted and ask them to show the snaps. Undoubtedly, the wedding pictures are going to be funny, and everybody would be able to see the missed moments. Some of the moments you can list are:
Largest group selfie
A laughing face
A funny facial expression
Tastiest dish
The best decoration
Creativity in decoration
The eldest guest
The youngest guest
The couple talking
Love birds
A funny dance
Matching centre guest
The jewellery shop guest
There can be still many depending on the situation and type of guests. These fun new games are going to bring out the hidden moments and will make the guest notice more and be more presentable.
C. Childhood Games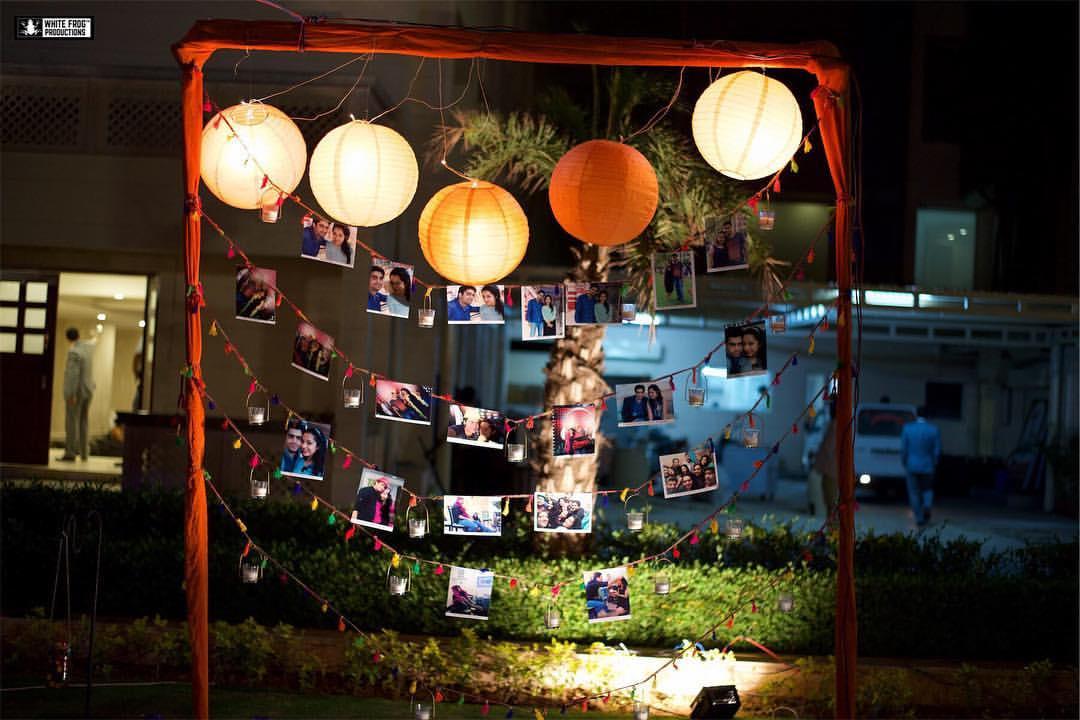 Switch towards a blast from the past. Prepare sheets with childhood pictures of the bride, groom, their parents, grandparents, siblings, and other very close members.
Provide each guest with one sheet. They have to rack their grey cells to identify who's who. Surely, such fun new games will initiate further moments of joy, talks and laughter.
2. Group Games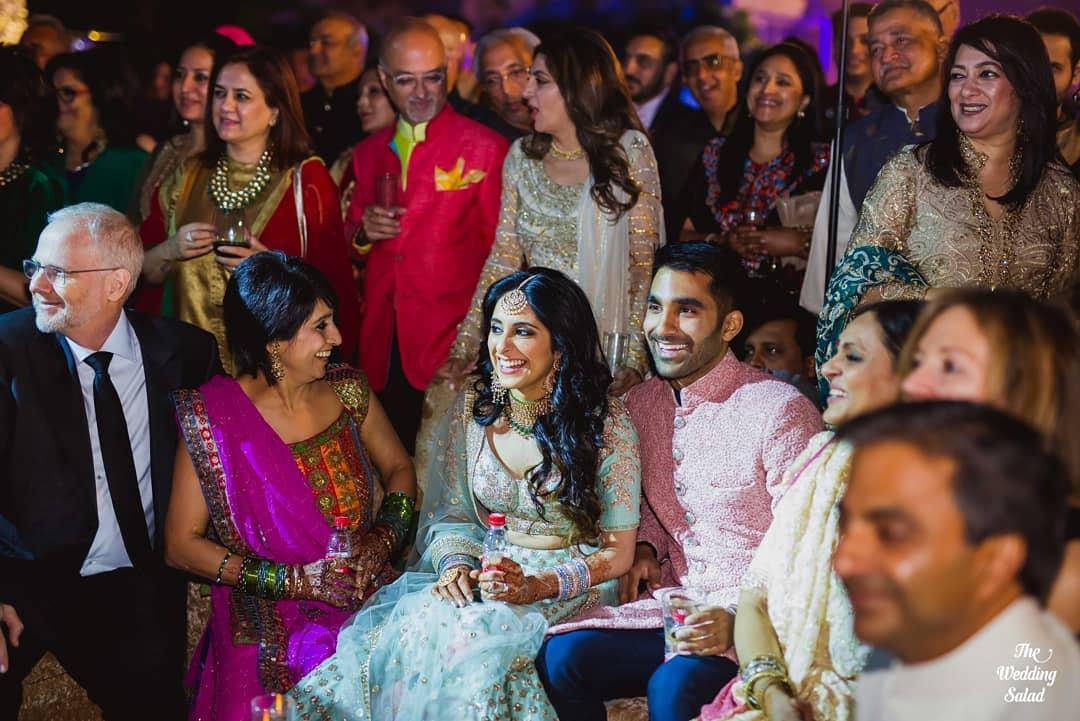 Here, many people can play together, and this leads to improved interaction.
A. Heart game -
For fun new games like these, you need to prepare cut-outs of hearts in two colours. Give one heart to each guest. Now, ask the guests not to say the word 'NO' or its synonyms, neither through mouth nor their expressions. If by chance they say no or its synonym, they have to give as many hearts (cut-outs) they have to the person whom they said NO. In the end, whosoever has the maximum number of hearts, is the winner.
B. Whose Guests Are Interesting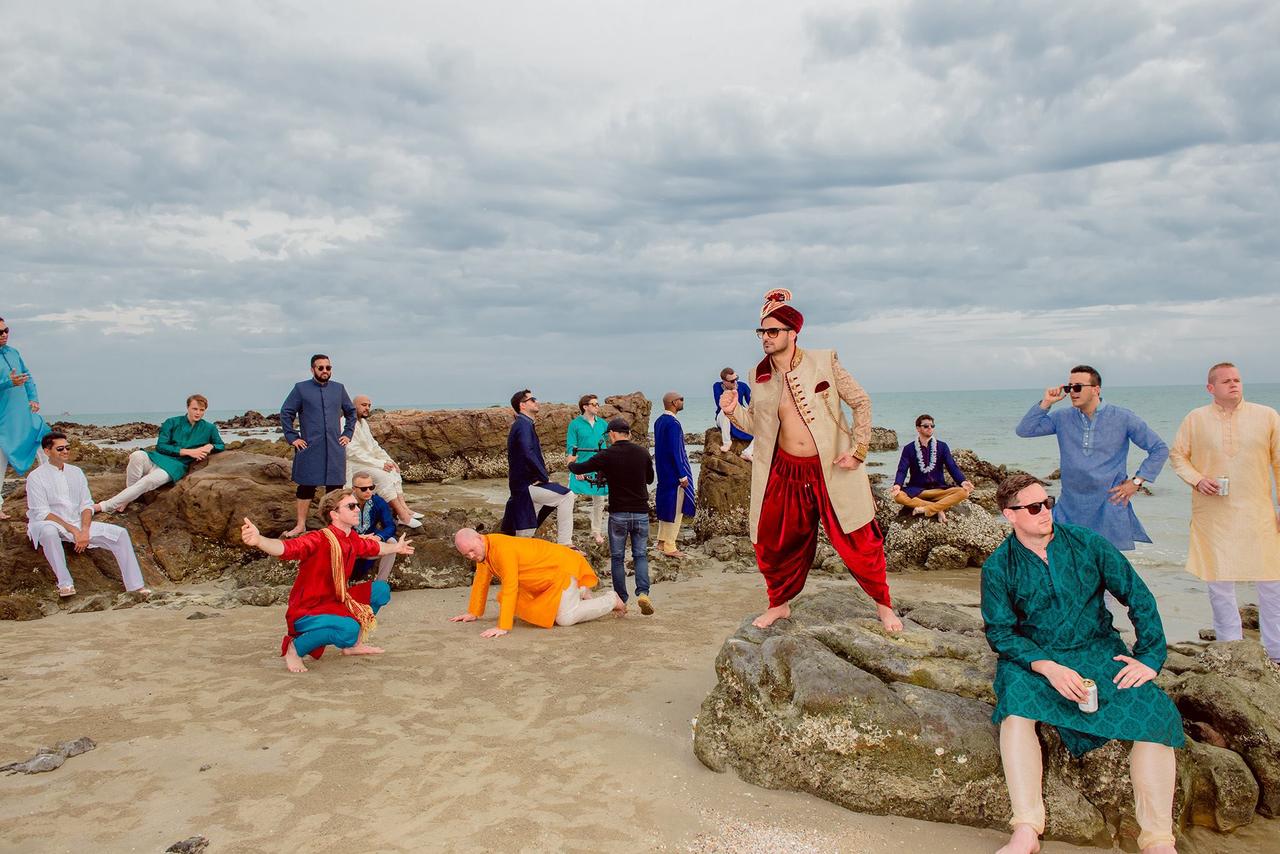 Bride or Groom- Prepare an equal number of sticks with the pictures of the bride and groom. Make the guests sit with a stick of either bride or groom, whomsoever they belong to. Ask funny questions. The answerer has to raise the stick to cite the answers. The side which gives the maximum number of raises wins the game. The questions can be like:
Who yawns when sitting alone?
Who is a good bathroom singer?
Who has the highest heels?
These fun new game questions will end you rolling on the floor with laughter.
C. Bingo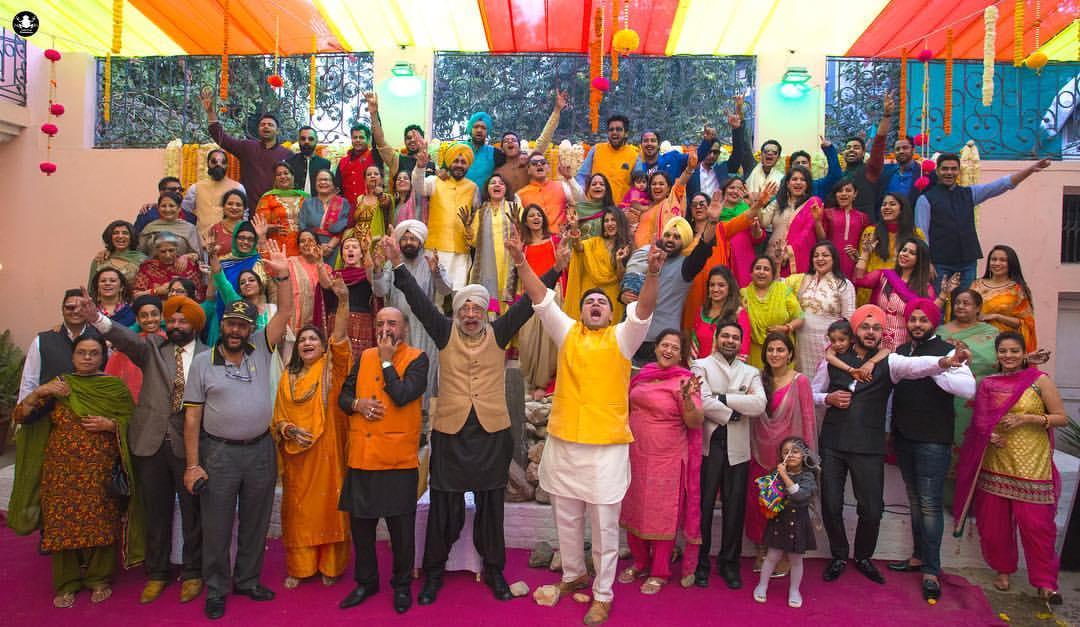 Get a few cards printed with wedding-related items or related to the couple. As the items are called out, guards have to strike it out in their own cards. One's finishing the first five rows, columns or diagonal lines are the winners.
D. Pool games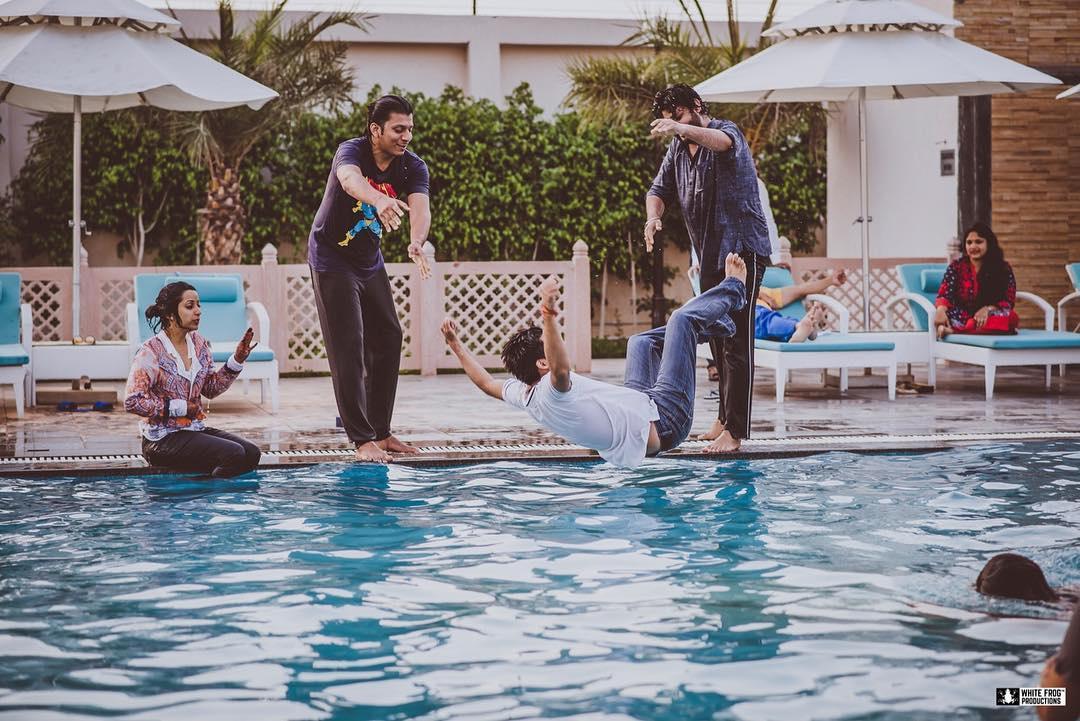 A cool and refreshing pool session is a revival of energy for all. While at the pool, certain water games can be played to enjoy the time. To know more refer to our recent collection on pool party games.
3. Kids Games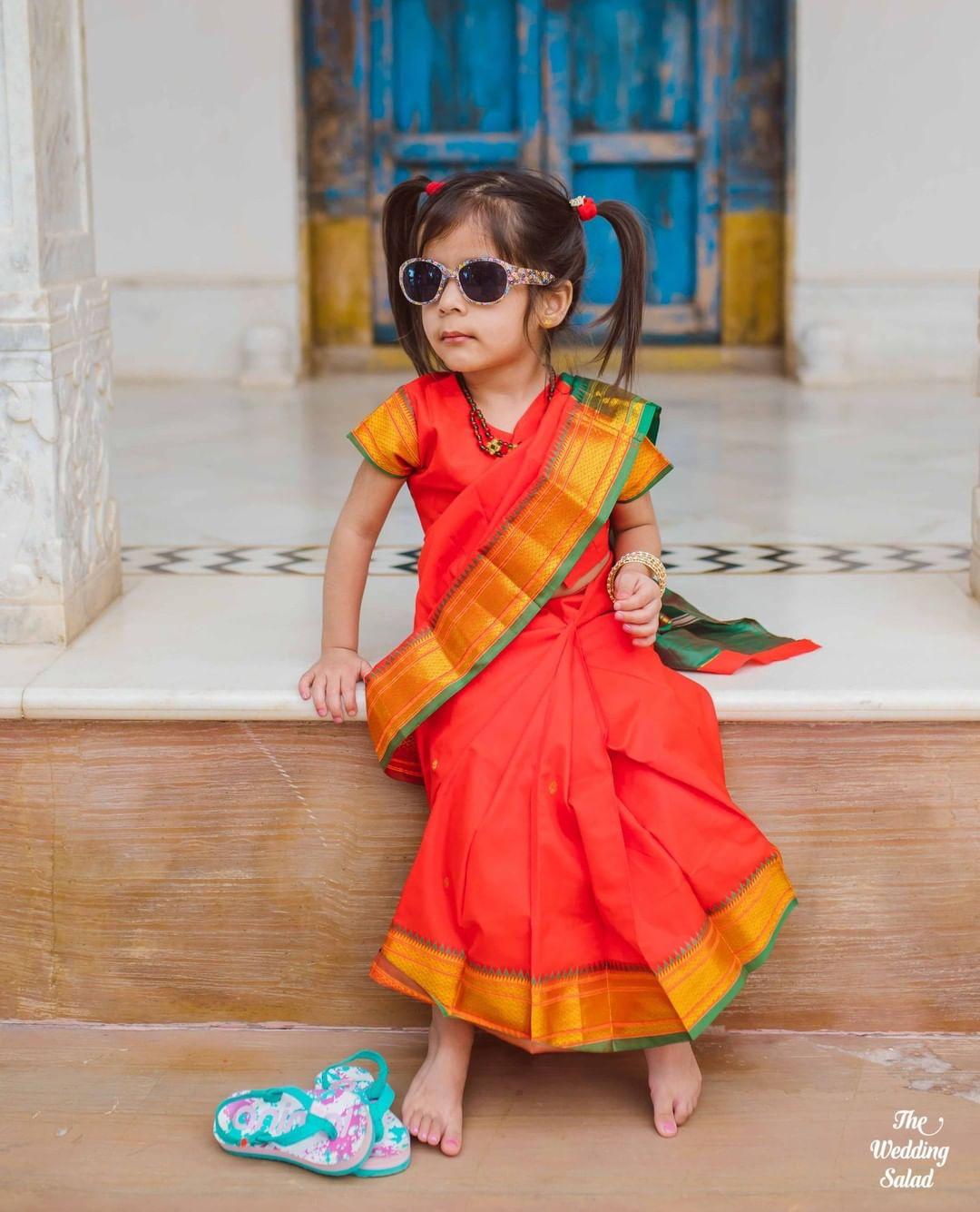 A. Bouncy
Let the kids have their own time. Bouncy acts as a magnet to attract the kids and keep them glued for hours. Their parents can enjoy to their heart's content without worrying about the kids.
B. Couple Colouring Sheets
Playing with colours is the best time pass for kids. To make them aware of the event they are attending, providing them with colouring sheets of brides, grooms or the destination wedding location (some explicit feature of the city) works pretty well. Fun new games as these are easy and understandable for kids.
Fun games as these have become an integral part of the wedding. Apart from these real wedding games, you can count on dance sessions and wedding rituals to add fun to your occasion.
Have you played any of these? Share your thoughts in the comments below.