Card Maker Vendors That Offer Quirky & Unique Designs for Your Invitations!
When it comes to designing cards, wedding card makers of today have moved way ahead of their predecessors. Instead of stock templates of a golden font on red/blue paper, they now design each and every card as a unique work of art.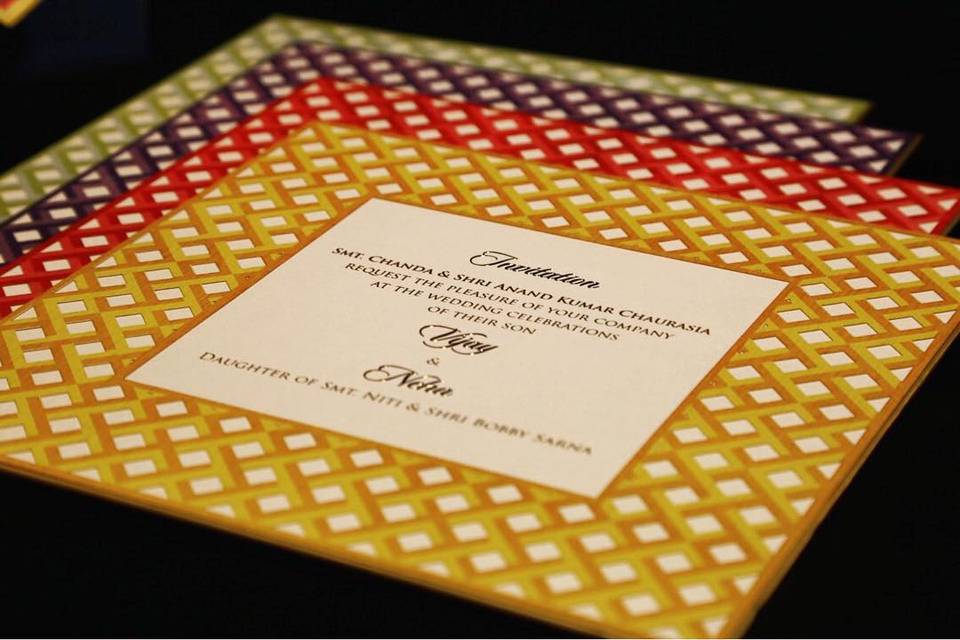 Inviting a whole set of guests to your wedding is obviously a big deal. These aren't just the people who celebrate your happiness with you, but also give you a lot of blessings from the bottom of their hearts. So do you really want to go ahead and invite them with that boring, ages-old, typical wedding card, or a beautifully styled and graphically designed wedding invite made by a professional card maker? The latter, of course! Designed with illustrations and graphics, such cards will certainly impress all your guests at first glance.
However, where does one even find card makers that bring their wit and creativity to the table? Well, we've got a whole list of amazing vendors for you. Sharp minded and backed by years of experience, they understand your requirements and take up every assignment as a challenge.
Let's have a look at the top 5 wedding card makers that you've got to get in touch with!
1. Vintage Notes Papery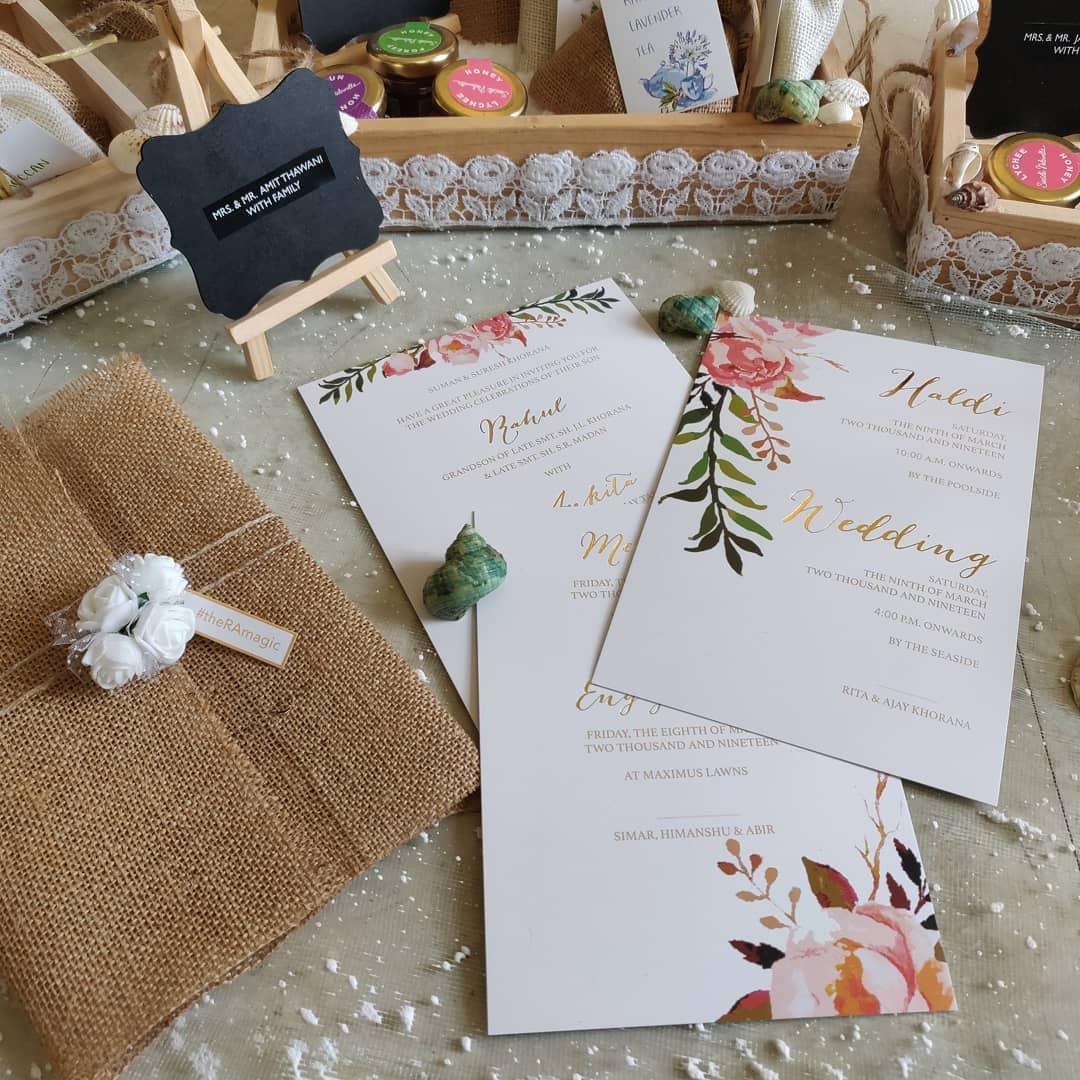 A popular card maker for themed weddings, Vintage Notes Papery is based in South Delhi and manufactures classy and creative wedding cards. Known as creative geniuses, they not only create wedding invites for your friends and family but also help you take care of the guests with small pieces of wedding invitation messages for them written by the family. This is a great way to add a personal touch to an otherwise generic card.
They provide a plethora of options for printing as well as amazing papers for you to choose from. They are a card maker that offers both, conventional and western designs for wedding invitations cards.
2. Ravish Kapoor Invitations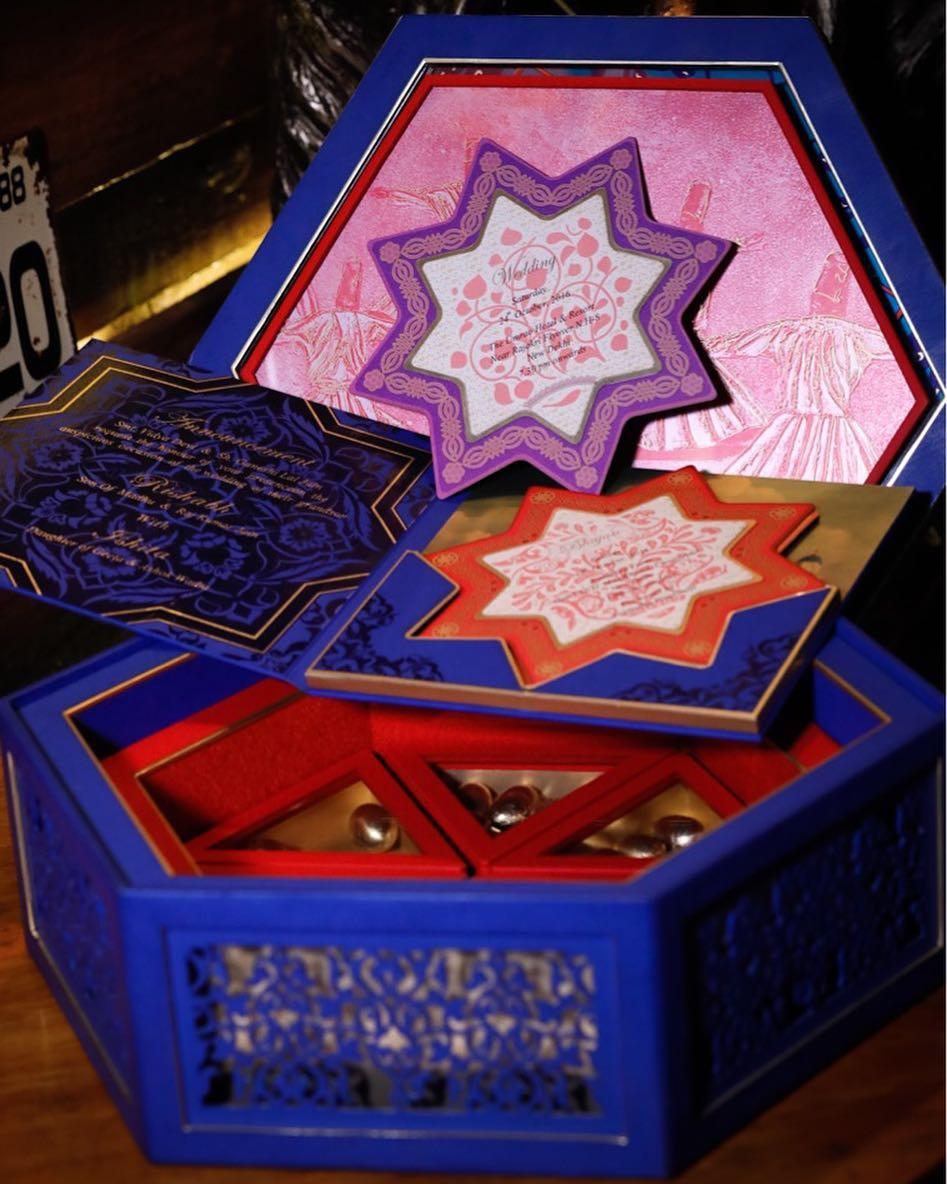 A wedding card maker for all Bollywood artists and celebrities, Ravish Kapoor has made quite a name for himself through his business of making wedding invitations. He's made his company extremely popular through his role as its owner as well as the lead designer. Along with wedding invites, he makes paper goods for weddings too.
Known to be a company that has worked with many VIPs, their team is highly professional and offers reasonable turnaround times for their clients. Even in terms of their design ideologies, this wedding card vendor seems to stand out from the rest. This is because their team believes that the details of a wedding invite should dictate its design. He has been creating wedding invitation designs for award shows like IIFA and has won many awards for his intricate designing work as a card maker.
3. Kaagaz and Co.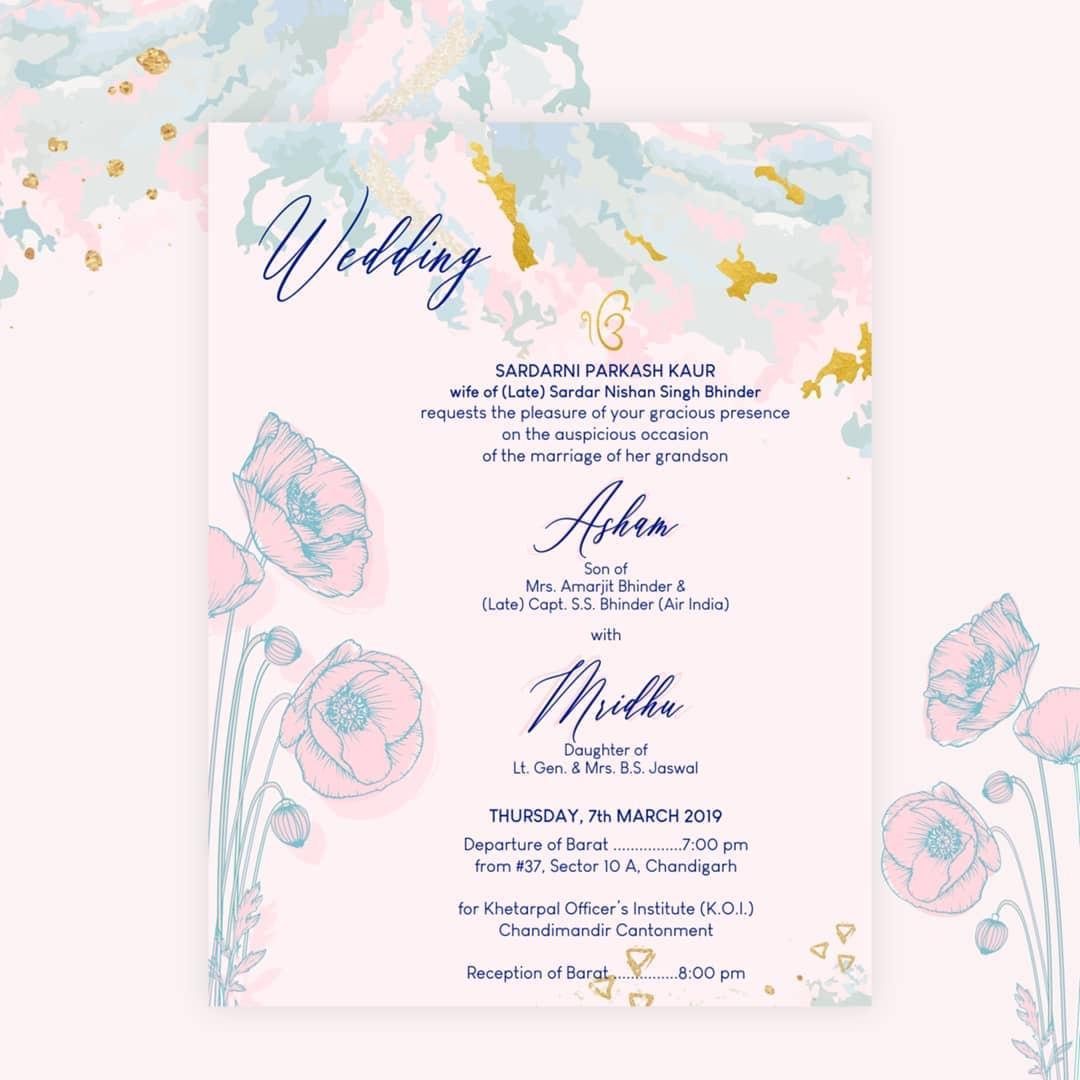 Based in the city of Chandigarh, this card maker has been enjoying a creative streak for the past 6 years! They are known for creating pastel and floral wedding invitation cards. With a number of unique graphics on paper, they bring their designs to life with their versatility and colours. Believing in minimalism, they are trendsetters in the market and provide you with a number of printing and paper services. Helping you meet your requirements, they can offer you a lot of light and intimate wedding card designs with graphics that represent your style. If you're into contemporary aesthetics, you will definitely go for one of their floral designs!
4. The Papier Project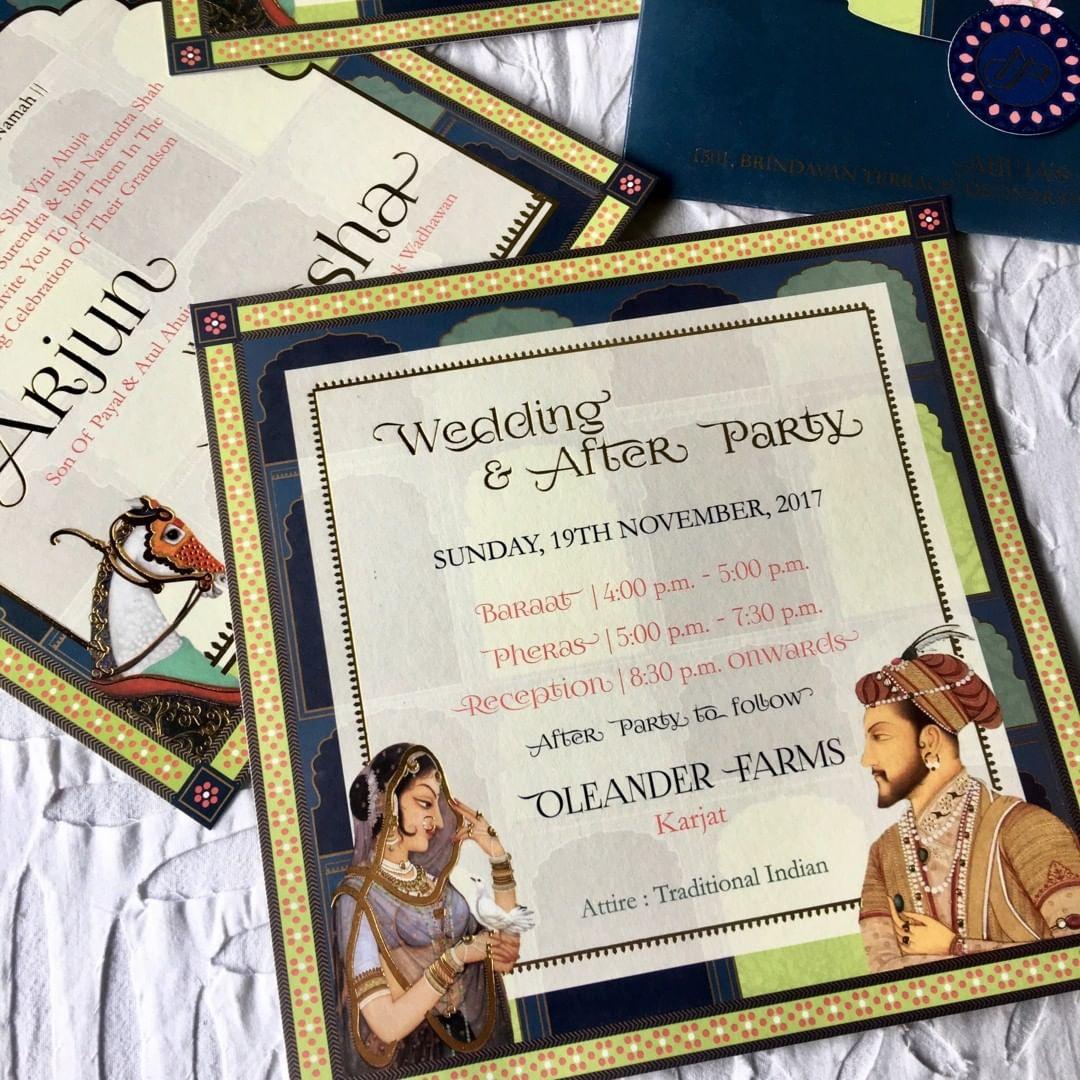 Breaking all norms of designing, the Papier Project has been able to step ahead of its competition and design wedding cards like a boss! Specialising in creating ethnic cards with a hint of modernity, the Papier Project is located in Mumbai and incorporates its creativity in a unique way. Known for its originality, they are an active and running card maker who boast of never being repetitive with their designs. Now that's quite an achievement!
With numerous printing and paper services, you will have perfectly finished wedding cards at your doorstep with the Papier Project.
5. Kankotri Invites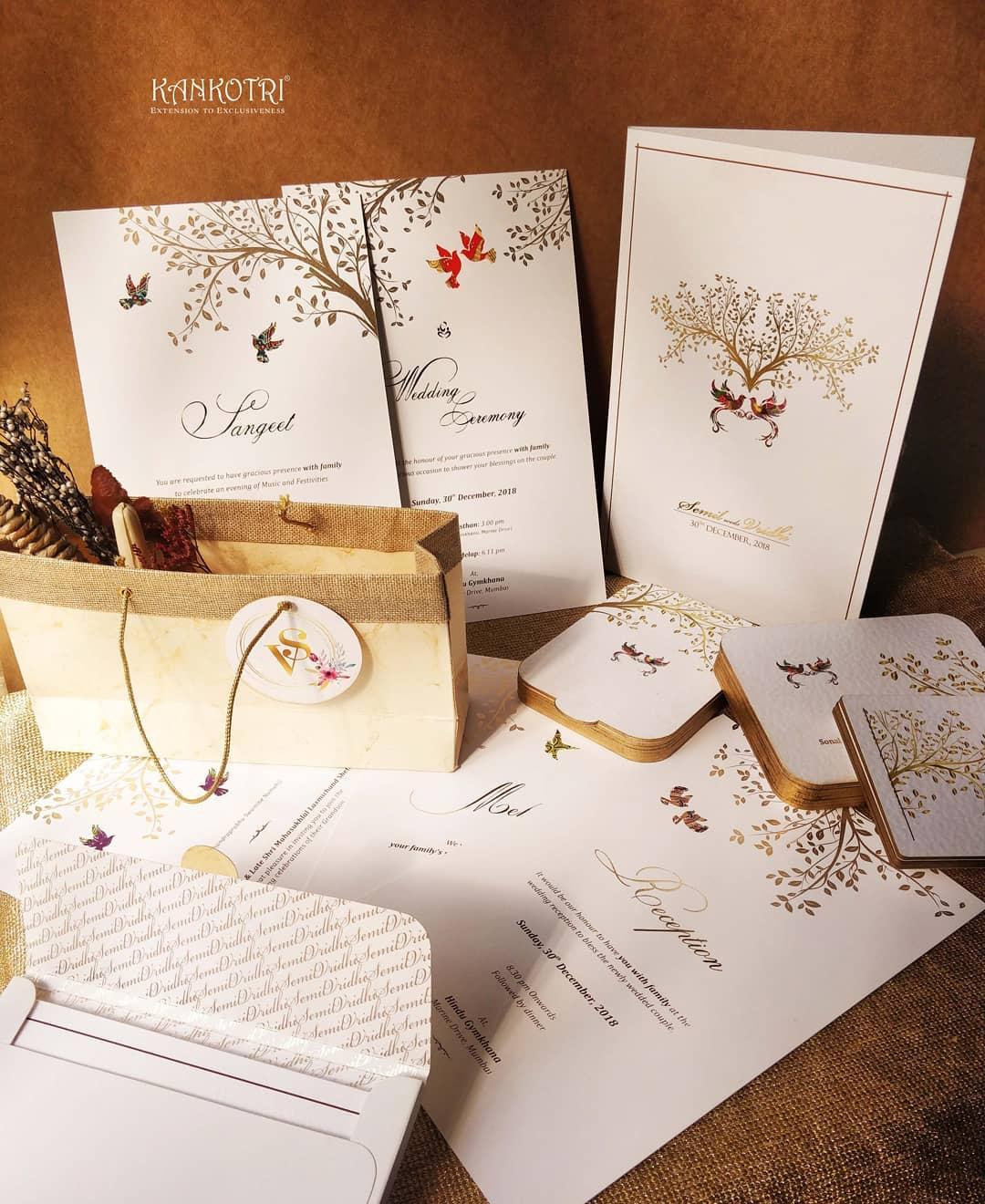 Amongst all of these, the Kankotri Invites in Mumbai offer invitations that are often described as a piece of intricate artwork. Started in 1979 by Rajesh and Neha Vora, this is a design studio creating high quality and elite wedding invitations. Designing sophisticated wedding cards for years this card maker is now aiming to bedeck fabrics and stones on wedding invites. Providing a number of invitations for your needs, this card maker is perfect for you if you are going in for a luxury or destination wedding.
A wedding invitation cards tell people how much they mean to us and selecting the right kind of card maker is very important to exhibit the type of wedding you want to portray. Make sure that you try different types of card makers to choose the one that finally suits you the best. Remember that the more personalised your invitations, the more special your guests will feel!
Check out our full list of wedding card vendors and pick someone who understands your aesthetic today!